Scarlett Johansson's Ivanka Trump perfume spoof on 'SNL' gets mixed reviews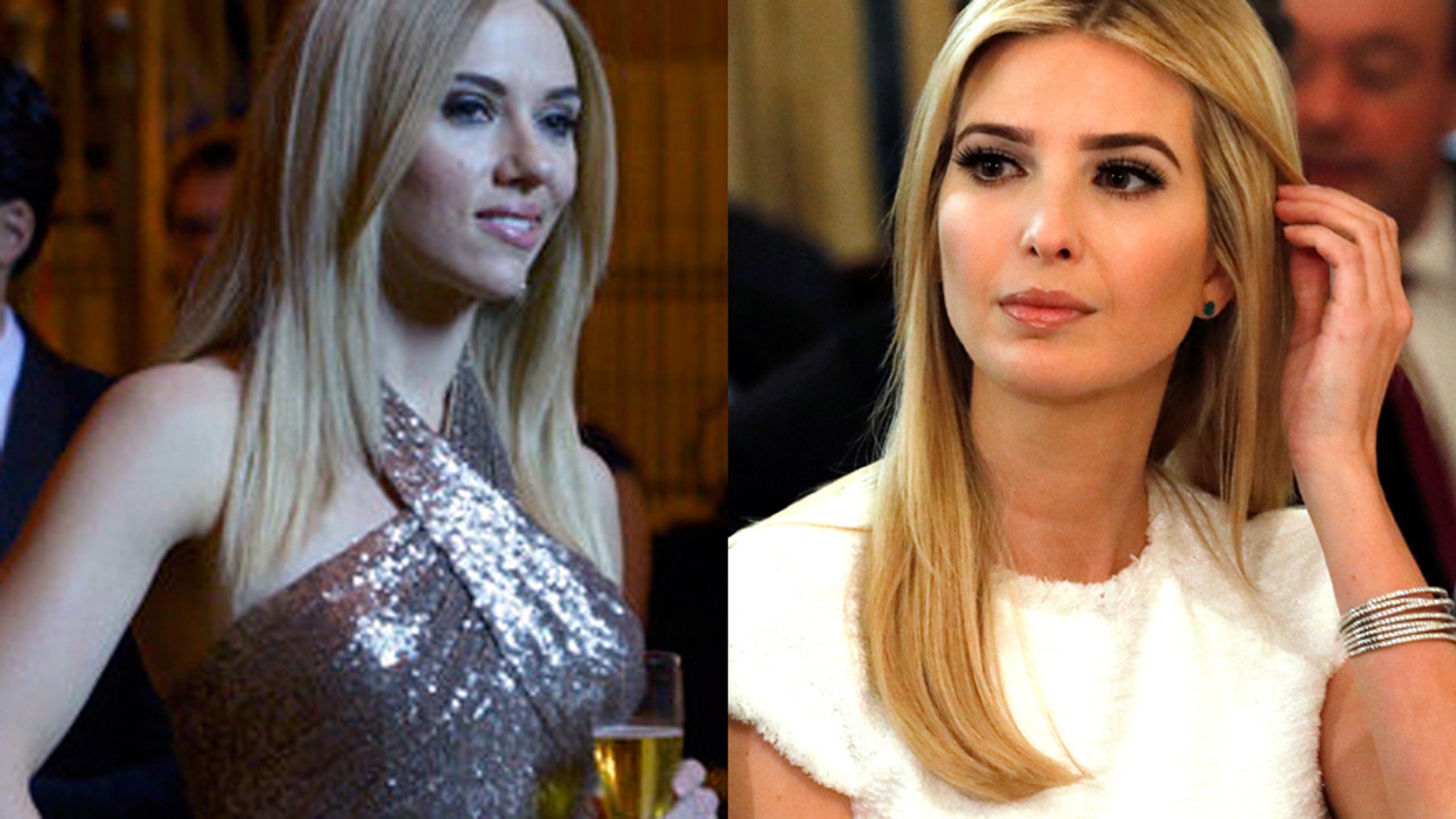 "Saturday Night Live" skewered President Donald Trump's elder daughter Ivanka Trump with a faux perfume ad, starring actress Scarlett Johansson. The name of the perfume? Complicit.
As Johansson walks into an elegant party in a glittering evening dress, the narrator says: "A woman like her deserves a fragrance all her own. A scent made just for her. Because she's beautiful. She's powerful. She's complicit."
FOLLOW US ON FACEBOOK FOR MORE FOX ENTERTAINMENT NEWS
The narrator continues: "A feminist, an advocate, a champion for women, but like how?" And concludes: "Complicit: The fragrance for the woman who could stop all of this but won't."
While many people praised Johansson's impression, not everyone was a fan of the "SNL" skit.
SNL scrambling for ratings. Ivanka has more class that the entire production combined https://t.co/kxKkBu8dIK

— JP (@JPZtweeting) March 13, 2017
Glad SNL called Ivanka out. She could talk sense, she could push decency. Nope.

— greenseaglass7 (@frothybrownpool) March 13, 2017
@nbcsnl @lorde Truly you guys went over the line with Ivanka. Have you ever done anything to Sasha, Melia or Chelsea? Chelsea run foundation

— NewYorkMD (@Perel67) March 12, 2017
@nbcsnl Complicit! Amazing! Finally someone calls her out for what she's doing! ❤❤❤

— Enemy Cheryl Manning (@cherthewelth) March 12, 2017
@nbcsnl whoever wrote Complicit needs an Emmy .......great show

— DONNA A KLIMAS (@DONNAAKL) March 13, 2017
@nbcsnl This show is soooo not funny anymore. Too focused on political vendetta. Lots the humor. Miss the old great comedians and skits.

— Sarah Williams (@SarahcwWilliams) March 13, 2017
@Scarlett_Jo I don't find your depiction of Ivanka Trump on SNL to be funny or true at all. She stands for women's rights, childcare, & Jews

— Dr. William Kessler (@bill_kessler7) March 13, 2017
It was the first time Johansson portrayed Ivanka Trump. Actress Margot Robbie depicted her in a sketch in the fall.
The Associated Press contributed to this report.