Salma Hayek never thought she'd be a mom because she waited so long to bear children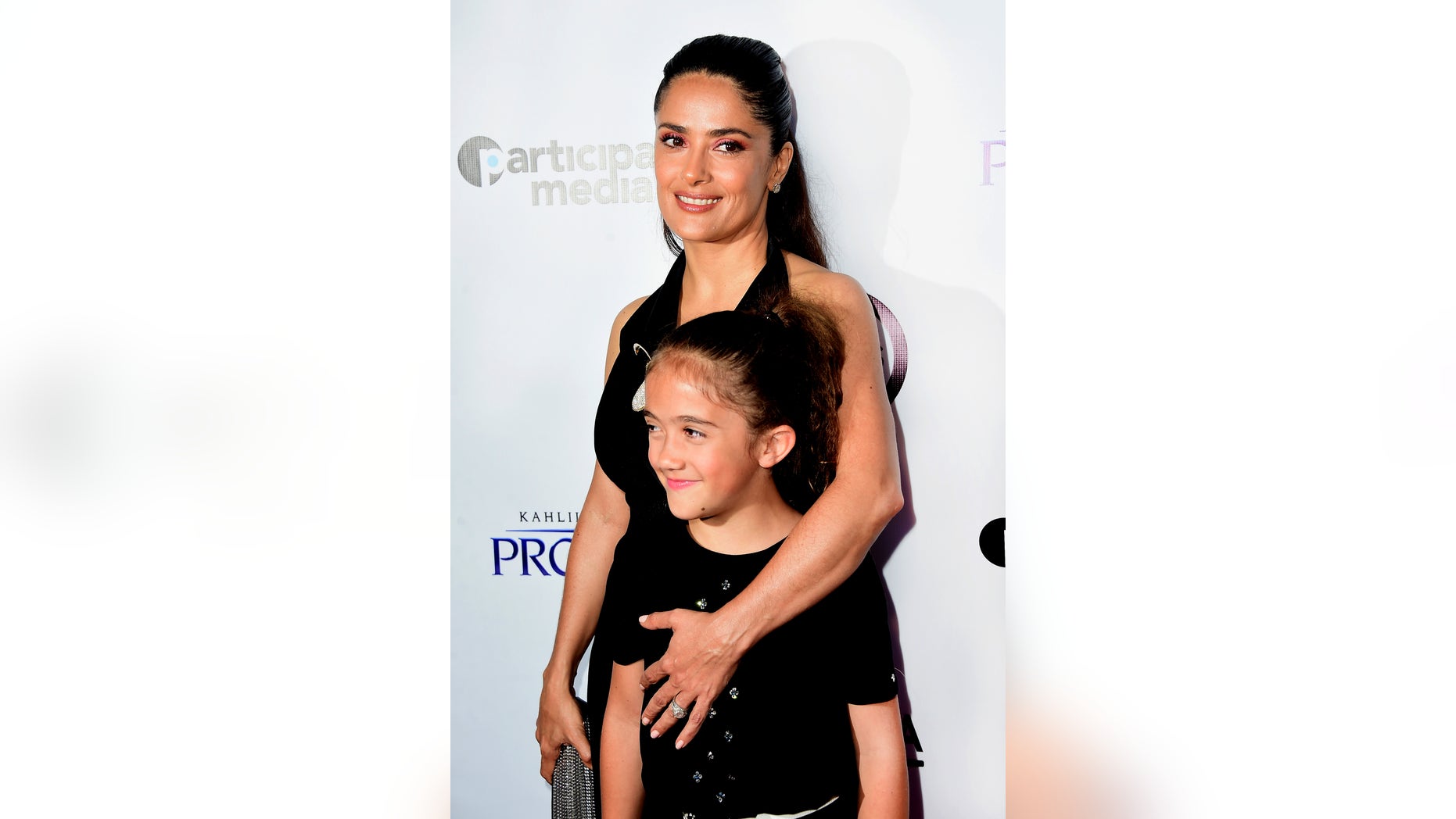 Salma Hayek loves taking her 7-year-old daughter Valentina on "so many great adventures" all over the world. But the actress recently revealed that there was a time when she feared she would never be a mother.
The Mexican-born actress, 48, told People magazine that as she neared her 40s, she thought she had lost her chance to have children.
"I had my child so late in life," she said. "I thought I wasn't going to be able to and it was such an important thing to me."
Hayek met her husband, French clothing mogul Francois-Henri Pinault, in 2006 and Valentina was born a year later.
Ahead of her daughter's birth, Hayek told Marie Claire in May 2007 that motherhood was not something that needed to be rushed.
"Society thinks if you don't have children, you've failed as a woman, even if you are CEO of a company," she told the magazine. "You've got to be beautiful, smart, skinny, tall, rich, successful at your job, married to the right guy – and have genius children. And by the way, you also have to be a nun!"
Soon after Valentina's birth, Hayek wanted to stop working to focus on her daughter, but her husband convinced her otherwise.
She told People magazine that she is thankful she decided to remain in the workforce because she is teaching her daughter a valuable lesson about working moms.
"It's important that your kids understand that they are the most important thing but it's not all about them," she said. "You set an example that you are also your own person and you have to continue to grow in the field that you are working."