Salma Hayek chows down a cricket for the camera, shocks Instagram followers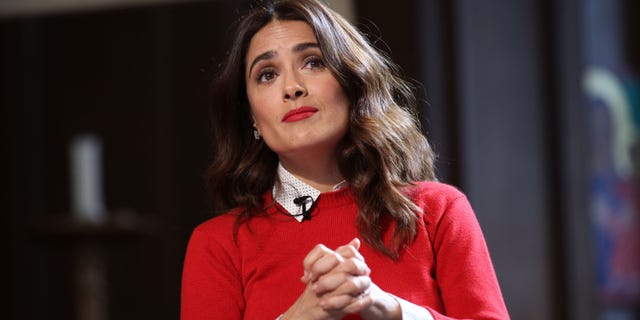 Salma Hayek recently shared a new Instagram video that has many of her 54,000+ followers cringing.

The Mexican beauty recently posted an extreme close-up of herself chowing down a cricket – and it's pretty intense.

"These are Mexican crickets from Oaxaca and they are eatable," Hayek said after popping the giant insect into her mouth and loudly crunching it down.
A variety of insects are actually a popular delicacy in the southern state of Oaxaca, where they are called "chapulines."

They are typically seasoned with garlic, lime juice and salt.

Hayek had previously shared her love for bugs – though not as graphically – during an appearance on the "Late Show with David Letterman" a couple of years ago.

"We eat bugs, but we don't eat horses," she quipped in the Letterman show. "And we have many recipes for some of them."
The "Frida" actress proudly shared some of the insects she indulges in.

"Escamoles, the eggs of these little ants fried are amazing with a little guacamole," she said. "And these worms (from tequila), there are many different recipes for them."

She told Letterman that she doesn't eat them routinely but was "salivating" from just talking about them.

"They're delicious," she added. "The little grasshoppers have a smoky flavor to them. It's the way they cook them, and it's really good."
Like us on Facebook
Follow us on Twitter & Instagram