Ryan Reynolds: Blake Lively helped me reconcile with dad before his death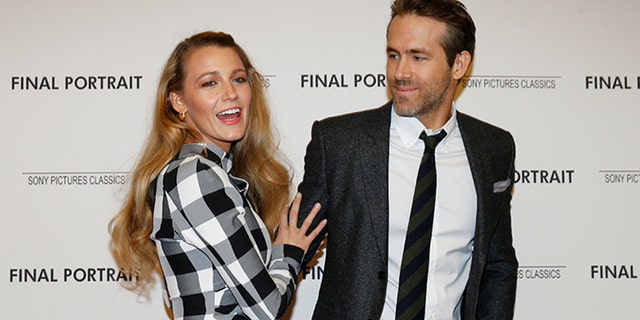 NEWYou can now listen to Fox News articles!
Ryan Reynolds opened up about his "fractured" relationship with his father, James and how wife Blake Lively helped them make amends shortly before his death.
"My dad was a tough guy — a former cop, former boxer, full-time landmine," Reynolds, 41, told Mr. Porter in an interview released Wednesday.
The "Deadpool 2" star, who has previously opened up about his struggle with anxiety, admits that his upbringing made him somewhat "twitchy" and says he found it difficult to ever relax, especially around his three older brothers, who he says made him feel "less like a little brother and more like a moving target."
"This is not meant to be some sob story – everyone carries their own bag of rocks around and I am no different in that regard," he noted, adding that he and his brothers get along as adults.
But his issues with his father lingered for years until the birth of his and Lively's first daughter, James, in 2014.
The little girl was named after Reynolds' dad, who got to meet her shortly before he died of Parkinson's disease in 2015. Reynolds credits Lively, 30, with their reconciliation.
"She has a gift for foresight," he said of his onetime "Green Lantern" co-star, who he wed in 2012. "It felt right. All family relationships come with some complications. At the end of the day, it's easier to focus on the good stuff than the bad. My father died soon after my daughter was born, but he got to see her, which makes me happy."
This article originally appeared in the New York Post's Page Six.