Rosie Pérez Celebrates Brooklyn's Culture, Hollywood Success & Her Fight for a Better Education System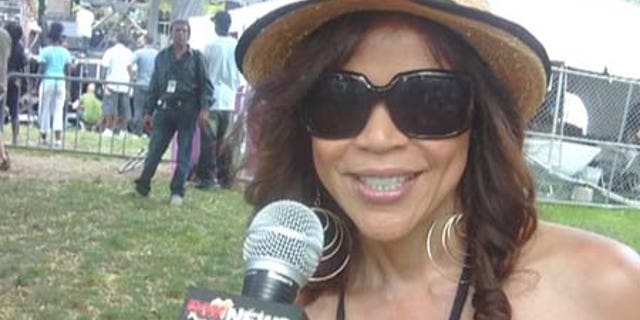 Soul train diva Rosie Pérez loves being a Latina from Brooklyn.
The Puerto Rican actress hosted the annual Fort Greene Music Festival once again in Downtown Brooklyn, where she expressed how important this community event is to her.
"It's important for the community to come together. With the gentrification of Brooklyn, it's really important for other people to understand that there was a culture here that existed before the new people came in and everybody lived in harmony and everybody respected each other and each other's diversity and culture," Pérez told Fox News Latino. "We just want to maintain that spirit and this is the best way to do it."
Pérez, wearing a chic brown summer dress, sunglasses and a hat, she mingled with other performers including rapper Mos Def and her co-host, writer and television personality Touré, who complimented Pérez on her youthful appearance.
"You know what they said black don't crack, but beige don't fade," Pérez joked in response. "I also want to point out that Boricuas we come in all shades and colors!"
Starring alongside other successful actors/actresses such as John Leguizamo, Wesley Snipes, and Javier Bardem has been a trademark in Perez's career.
She says although she had "a leg up because I was discovered by Spike Lee" she still "had to work really hard" for everything she's accomplished.
"If you want to follow my footsteps… get representation, get a manager, get an agent, get a lawyer," Pérez said before taking the stage over the weekend.
"Read every single contract that is presented in front of you. Understand the business and respect the business."
Production for her next film named after Maya Angelou's famous poem "Still I Rise," has already begun. The film also stars Viola Davis, Maggie Gyllenhaal, and Oscaar Isaac.
"It's my first PG movie," Pérez joked. "It poses the question about our education system here in America. There is a strong need for change and it has to happen soon."
You can reach Alexandra Gratereaux at: Alexandra.Gratereaux@foxnewslatino.com or via Twitter: @GalexLatino