Rosie Perez back to "The View" next month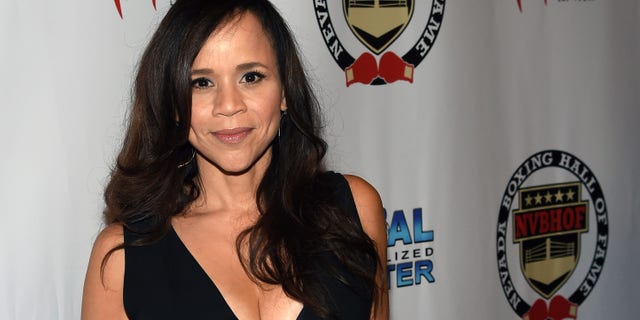 Rosie Perez's absence from the Hot Topics table on "The View" this past month caused much speculation that the actress-turned-TV host was not returning.
But a new statement from the network is putting to rest all reports that the Nuyorican had been fired.
"We look forward to welcoming the multitalented Rosie Perez back to her seat as co-host on the panel on Feb. 3 after completing rehearsals (for her play 'Fish in the Dark')," an ABC rep told NY Post's Page Six. "She brings her rich life experience and passion to the table, something we've sorely missed while she's been away."
The 50-year-old was scheduled to take a break from the mid-morning talk show for the month of January while she was in rehearsals for Larry David's upcoming Broadway play.
But her return to "The View" remained unclear, stirring rumors she was leaving after only four months sharing the table with Rosie O'Donnell, Whoopi Goldberg and Nicolle Wallace.
Last week O'Donnell tried to quench the rumors on the show, saying that all reports were false and Perez would be back on the show.
The numerous reports regarding Perez's departure also stirred a claim by a group of high-powered Latinas that derogatory comments were hurled about the actress by an unnamed staff member.
The group – which includes New York City Council Speaker Melissa Mark-Viverito, former New York Secretary of State Lorraine Cortes-Vazquez and best-selling author Esmeralda Santiago – released this week an open letter to the show's producers demanding an apology to Perez and by extension to all Latinas.
The group's outrage stems from comments issued to the press saying that Perez "is not the sharpest tool in the box" and "can't read a TelePrompTer."
"It doesn't take a genius to read into the racist and sexist language hurled against Ms. Perez. Questioning a woman's intelligence is an old stereotype that is sexist and in this case, also racist," the letter stated. "The stereotype that Latinas are stupid is outrageous. There is no excuse for this behavior. Network officials should not tolerate this kind of racist conduct."
The network has not responded to the letter.