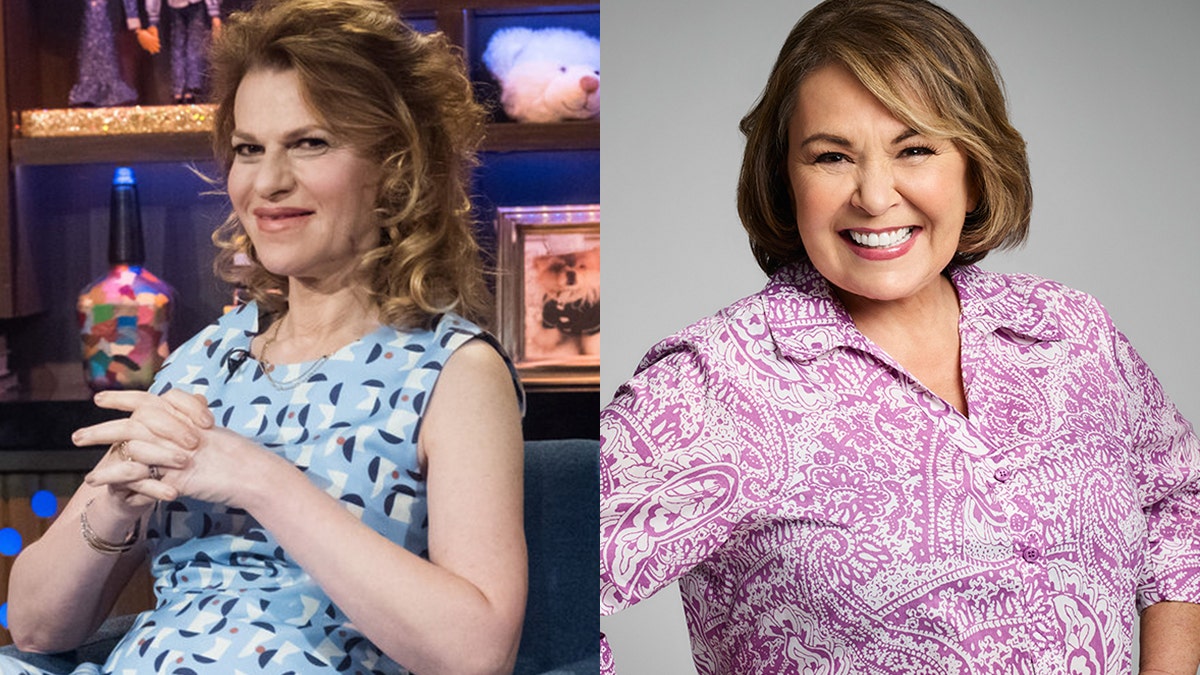 With the world still reeling from the abrupt cancellation of ABC's "Roseanne," one of its stars, Sandra Bernhard, is opening up about the cancellation as well as the one person she blames for it.
As previously reported, ABC pulled the plug on "Roseanne" after its title star, Roseanne Barr, tweeted a racist statement referring to former Obama aide Valerie Jarrett, an African-American woman born in Iran, as "Muslim brotherhood & planet of the apes had a baby."
In the wake of the show's cancellation, Bernhard became the latest member of the cast to condemn Barr's words, despite being a long time collaborator with the comedian. For those unfamiliar, Bernhard played Nancy Bartlett on the original run of the show and in one episode of its revival.
"I'm just sitting on a little bit of an internal volcano right now, I gotta be honest with you, because I just saw the tweet that Roseanne put out about Valerie Jarrett," Bernhard said on "Sandyland," her SiriusXM radio show. "It was an incredibly racist statement."
"I'm really trying to breathe through it and stay in that 'dedicated to the one I love' mindset, but I gotta be honest with you — I'm kind of hitting a wall with this. Kinda bummed out. Kinda had it," she continued.
She went on to lament how someone who is as smart as she considers Barr to be could go down the road of racism the way she did.
"I don't understand how anybody who is as smart as Roseanne is could go this far, this deep over the line. I don't get it. I don't care if you're ultra conservative or uber left, you know. I mean, it's just like… racism. Really? Is that what we've all dipped in to? Right on the edge of the Memorial Day weekend?"
Bernhard noticed that she hasn't been in touch with Barr in a while. Her comments on her radio show were not her first comment on the matter of the "Roseanne" cancellation. She responded on Twitter to a fan that was sad her character won't be seen on TV anymore.
"Well, there's only one person to blame," she said.
You can listen to Bernhard's full remarks below.