'Roseanne' cast pays tribute to late Glenn Quinn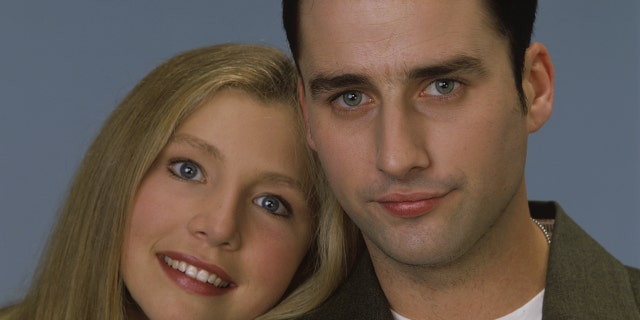 NEWYou can now listen to Fox News articles!
The reboot of "Roseanne" is noticeably missing the late Glenn Quinn.
Quinn, who died of a heroin overdose in 2002 at age 33, played Becky's handsome but not very smart boyfriend-turned-husband, Mark Healy, in the original series.
Now, Quinn's cast members pay tribute to the late actor in a variety of ways, In Touch reports.
"Not only is Darlene's (Sara Gilbert) son named after Uncle Mark," a "Roseanne" insider told the magazine. "But Roseanne has a photo of Glenn on the set that the entire cast touches before they take their opening bows."
'Roseanne' reveals why Darlene and David broke up -- and if they'll ever get back together
The Irish-born actor was also known for his role on "Angel."
The "Roseanne" reboot has been a huge ratings success for ABC. It has gained a lot of attention for featuring a pro-Trump character.
The show's star Roseanne Barr revealed to reporters back in January it was important to her to showcase her character as a pro-Trump American.
"It's just realistic," she explained. "I have always … attempted to portray a realistic portrait of the American people and working class people. And, in fact, it was working class people that elected Trump so I felt that was very real and something that needed to be discussed."