Roman Polanski a Wanted Man: By the Law, and By Actors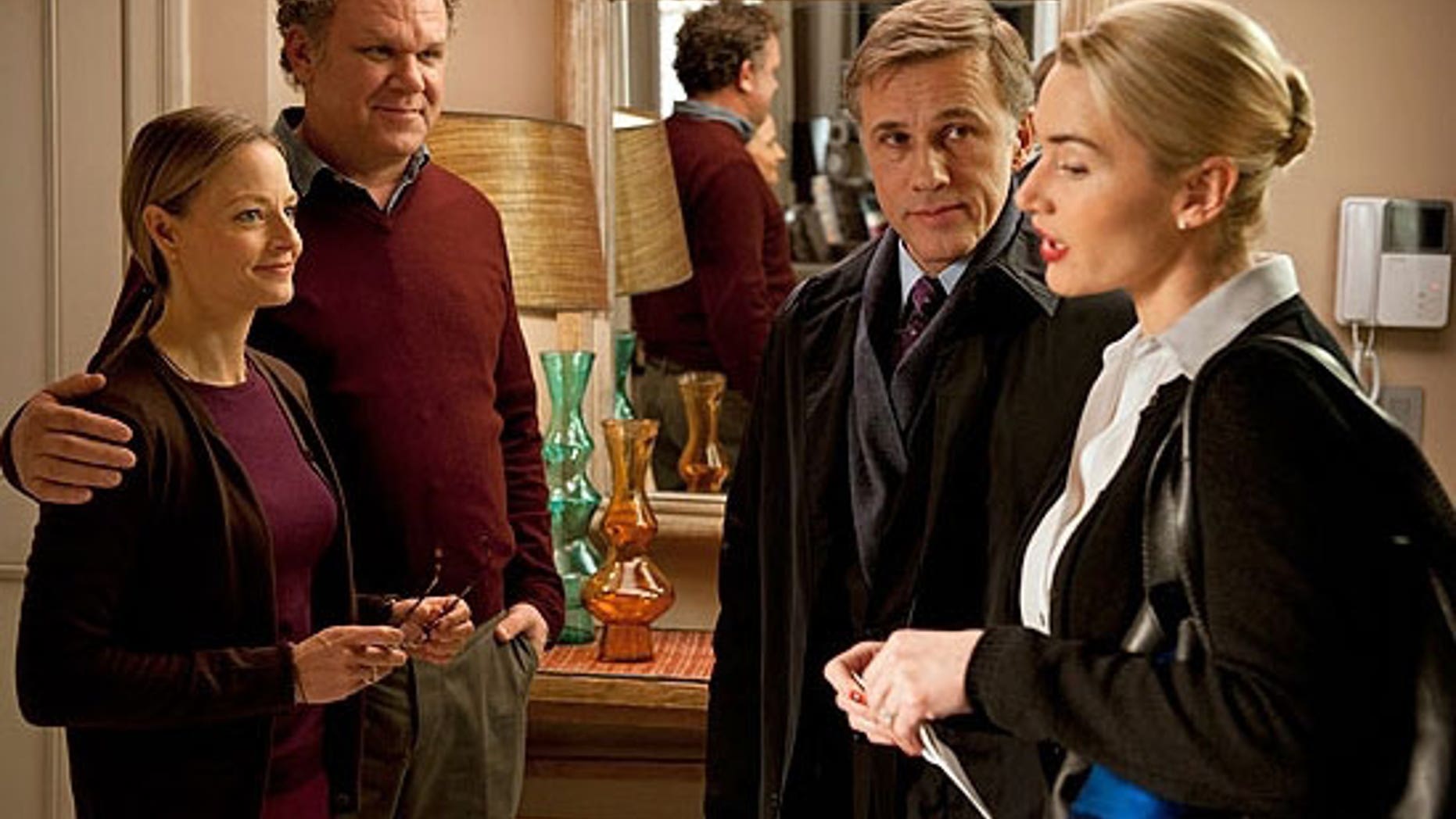 Roman Polanski is a wanted man – and not just by the U.S. government for fleeing the country to escape sentencing over raping a 13-year-old girl in 1977.
The Oscar-winning director is also wanted by Hollywood actors.
"I was really, of course, attracted to the idea of working with Roman Polanski, that was a pretty attention gaining phone call to get," John C. Reilly, star of the forthcoming Polanski-directed firm "Carnage" told FOX411's Pop Tarts. "I thought it was a great script, a great director to work with, and getting to live in Paris for a few months, that's not too shabby. And first off he was a really good actor so he gave really great acting notes, and he had a great BS detector. He could tell if something didn't seem organic or genuine. The man has been making great movies for the past 60 years now, so it was pretty amazing to watch someone like that work."
Reilly's co-star, the Oscar-winning Christoph Waltz, was also in awe.
"Getting the chance to work with (Polanski) - what's not attractive? He was just very precise and very particular in telling you what he wants for his movie," he said.
Set in New York and based on the stage play "God of Carnage," Polanski's "Carnage" -- also starring Kate Winslet and Jodie Foster -- is about what happens after a fight turns physical between two young boys on a playground, and the parents of the "victim" insist on having the parents of the "bully" over to their New York apartment to talk over the problems.
A polite discussion of parenting soon escalates into verbal mayhem, with all four parents letting loose in ways one might not expect.
And although a lot of buzz has been generated in recent months about Kate Winslet projectile vomiting in the film – she even told reporters that filming the scenes were "hysterical" – yet her on-screen husband seems less-than-impressed with all the hype.
"Vomit is vomit," Waltz said. "I don't know if it's cool. I think it is rather disconcerting."