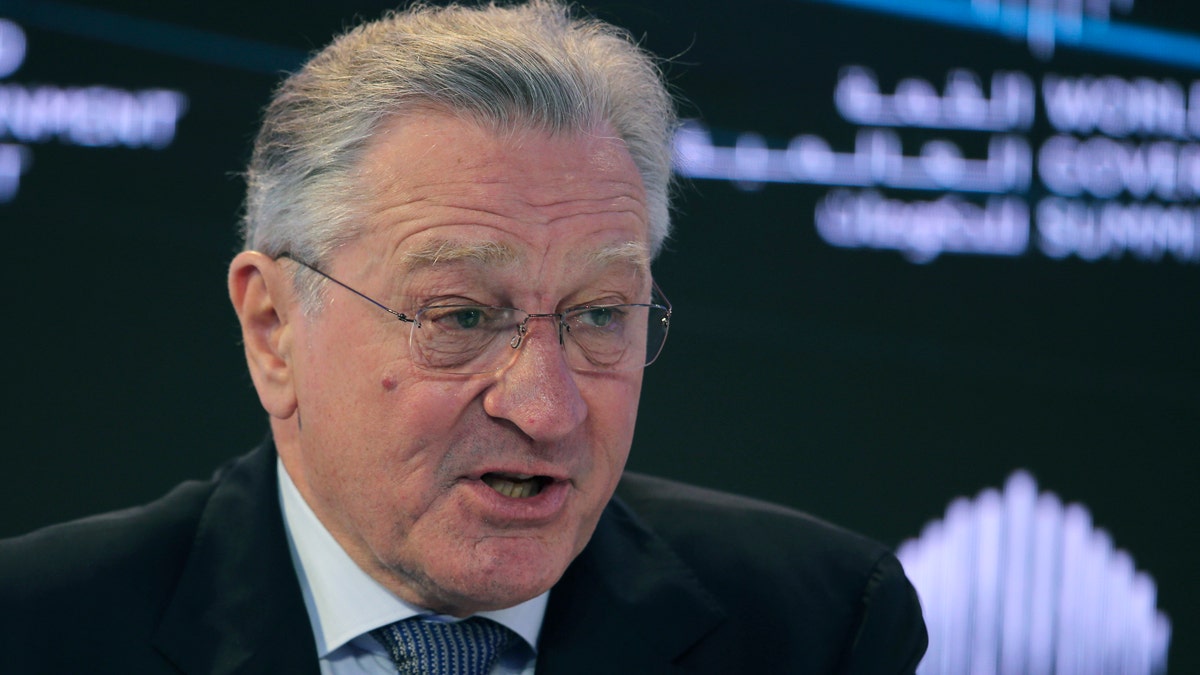 Hollywood actor Robert De Niro blasted the Trump administration's stance on climate change, calling America a 'backward' country during a speech Sunday in the Middle East.
De Niro, a frequent critic of President Trump, said that in the country he's describing, the head of the Environmental Protection Agency suggested last week that global warming may be a good thing for humanity.
"I am talking about my own country, the United States of America. We don't like to say we are a 'backward' country so let's just say we are suffering from a case of temporary insanity," he said during remarks Sunday at the World Government Summit in Dubai, United Arab Emirates.
EPA Chief Scott Pruitt, who has said in the past that carbon dioxide is not to blame for global warming, noted last week that a warming climate may not be so bad.
"We know humans have most flourished during times of warming trends. There are assumptions made that because the climate is warming that necessarily is a bad thing," Pruitt said during an interview with KSNV in Las Vegas.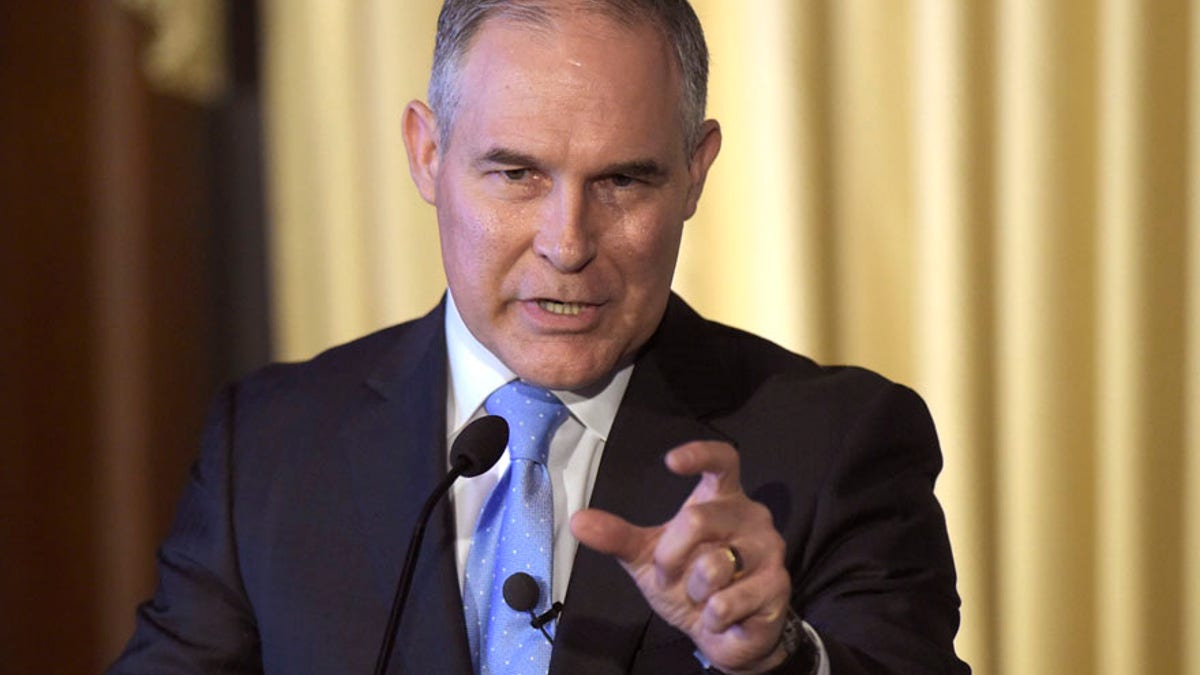 Although the EPA itself is unequivocal that a warming planet, and resulting environmental changes, is a danger to society and will likely lead to more fires, floods and other disasters, Pruitt questioned whether we know enough about how much temperatures will actually rise.
"Do we know what the ideal surface temperature should be in the year 2100 or year 2018?" he told the Nevada TV station. "It's fairly arrogant for us to think we know exactly what it should be in 2100."
Trump has questioned the science of climate change a few times, tweeting during a cold snap late last year that America "could use a little bit of that good old Global Warming that our Country, but not other countries, was going to pay TRILLIONS OF DOLLARS to protect against."
ROBERT DE NIRO ATTACKS TRUMP IN PROFANE RANT AT AWARDS GALA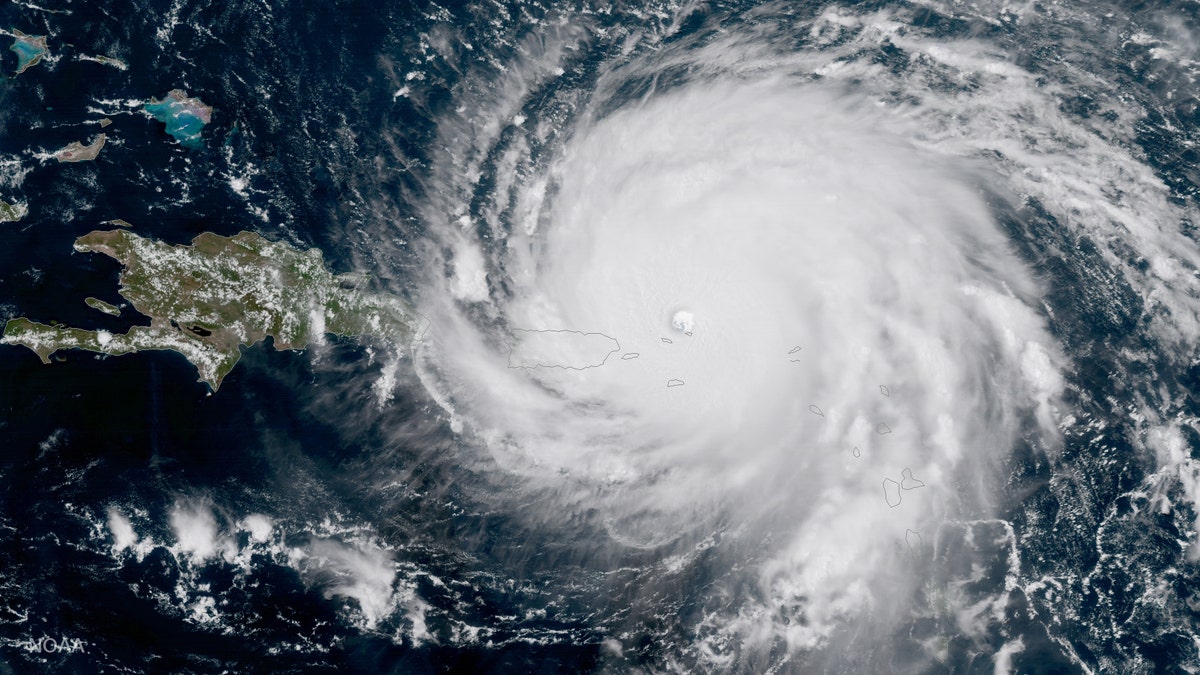 National security experts in America and globally have warned that climate change will be one of the top humanitarian challenges facing our species—as millions of people are forced to adapt or migrate due to rising seas or frequent weather disasters in a warmer world.
De Niro, who called Trump a "f---ing fool" and other expletive-laced adjectives during a speech introducing Meryl Streep at the National Board of Review awards gala in January, drew applause and laughs when he told the gathered audience at Dubai's World Government Summit that America "will eventually cure itself by voting our dangerous leader" out of office.
Since being installed by Trump to lead the EPA, Pruitt has overseen the repeal or delay of dozens of environmental rules, including the Obama administration's clean power plan, which sought to curb greenhouse gas emissions from coal-fired power plants.
"There was a declared war on coal, a war on fossil fuels," Pruitt said in his Nevada interview. "The EPA was weaponized against certain sectors of our economy and that's not the role of a regulator. Renewables need to be part of our energy mix, but to think that will be the dominant fuel is simply fanciful."
The Associated Press contributed to this report.