Robert De Niro says Donald Trump is one role he'd never play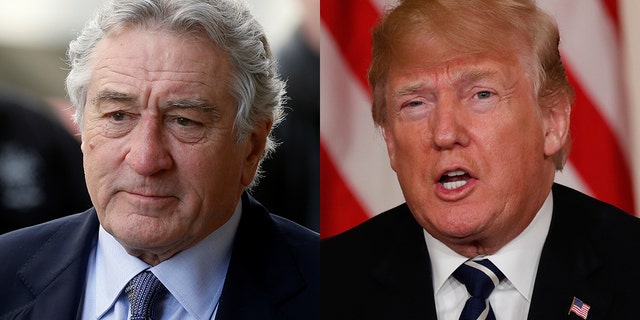 NEW YORK – Legendary actor Robert De Niro portraed many iconic roles on screen and always seems open to taking on new ones. However, the "Godfather II" actor revealed that there is one role he would never play.
"You want to guess? I'll give you one guess – no I'll tell you. Donald Trump," De Niro said when asked by an audience member about his roles on Saturday's Tribeca Talk in New York City with fellow actor Bradley Cooper.
After answering the question, De Niro chuckled as the Tribeca Hub studio erupted and cheers and laugher. This isn't the first time of late that De Niro has gotten political with his opinions and role choices. The star appeared on last week's episode of "Saturday Night Live" to portray Robert Mueller.
The 74-year-old actor sat down with the 43-year-old Cooper, to chat about their different experiences in the film industry and the dynamic they have created after working on four films – "Silver Linings Playbook," "American Hustle," "Joy" and "Limitless" – together.
Earlier in the talk, Cooper told the audience that he owed a lot of his success to influences like De Niro who he said "changed his life." The "Hangover" actor recalled two of the times he met the actor prior to breaking out onto the scene and thanked him for being the driving force that kept him going while perusing his career goals.
"You changed my entire life, so thank you, Bob," Cooper said as the room broke out into applause.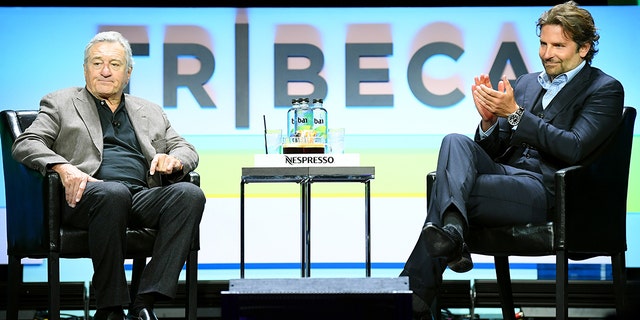 Cooper, who is set to make his directorial debut with the fourth remake of the film "A Star is Born," starring Lady Gaga, also talked about working as a first-time director and a first time singer for the musical film.
"I spent a year and a half taking vocal lessons, working on it and singing in front of people," the actor-turned-director explained after Gaga told him in order to make the film authentic, they would have to sing everything live.
And despite never having sung or performed live before, De Niro gave Cooper's performance and the upcoming film his seal of approval calling it "terrific."
"It's very special. You can tell all the work you did, it's special," De Niro said. "You really worked hard and it payed off."