Ring-less Eva Longoria sparks rumors that engagement is off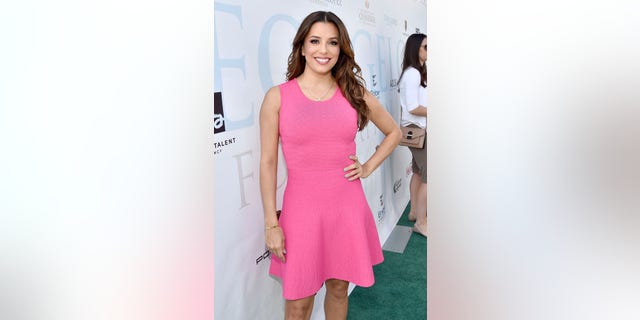 NEWYou can now listen to Fox News articles!
Eva Longoria has been showing off her beautiful engagement ring since she "yes" to fiancé Jose Antonio Baston.
However, new rumors are swirling that their engagement might be off – or at the least on the rocks – after Longoria stepped out to a charity event in Burbank, California on Monday and her sparkler was noticeably absent.
Longoria, 41, has not commented on the recent rumors, however has been spotted several times in recent weeks without her engagement ring or conspicuously hiding her left hand.
A source reportedly close to the actress denied that there is any trouble between her and Baston, telling Gossip Cop that they are "perfectly fine."
The actress and Baston, 46, made their first public appearance in November 2013 after weeks of keeping their relationship quiet. Baston is president of Televisa, the largest media company in Latin America.
They became engaged in early December while on a romantic holiday to Dubai.
In an interview with Us Weekly in February, the "Telenovela" actress gushed about her fiancé and said that she already feels like a married woman even though she has not said "I do."
"The word fiancée feels like I got demoted," she said. "We feel married."
At the time, Longoria called him "the man of my dreams."
"What makes my relationship with Pepe so much sweeter is that I don't put pressure on myself or the idea of marriage as much as I did when I was younger," she told the magazine. "I wanted to walk down the aisle. I wanted a dress. I wanted the church. Once you realize a wedding isn't a marriage, then you can learn to appreciate it more, and it lessens the expectations when you've gone through it."