Rihanna's cousin killed in Barbados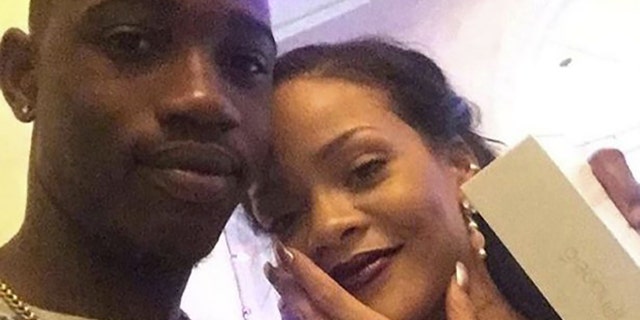 Rihanna's cousin died Tuesday after being shot in Barbados.
The "Wild Thoughts" singer paid tribute to her cousin, 21-year-old Tavon Kaiseen Alleyne, in photos posted to Instagram as she called for an end to gun violence.
"RIP cousin... can't believe it was just last night that I held you in my arms!" she wrote. "Never thought that would be the last time I felt the warmth in your body!!! Love you always man!"
Rihanna ended her post with "#endgunviolence."
Alleyne was walking near his home at around 7 p.m. when he was approached by a man who shot him multiple times and left the scene, Sky News reported. He died at the hospital.
Police in Barbados launched an investigation into the shooting death and are asking anyone with information on the murder to contact them.