Rihanna addresses her love of stealing wine glasses on 'The Graham Norton Show'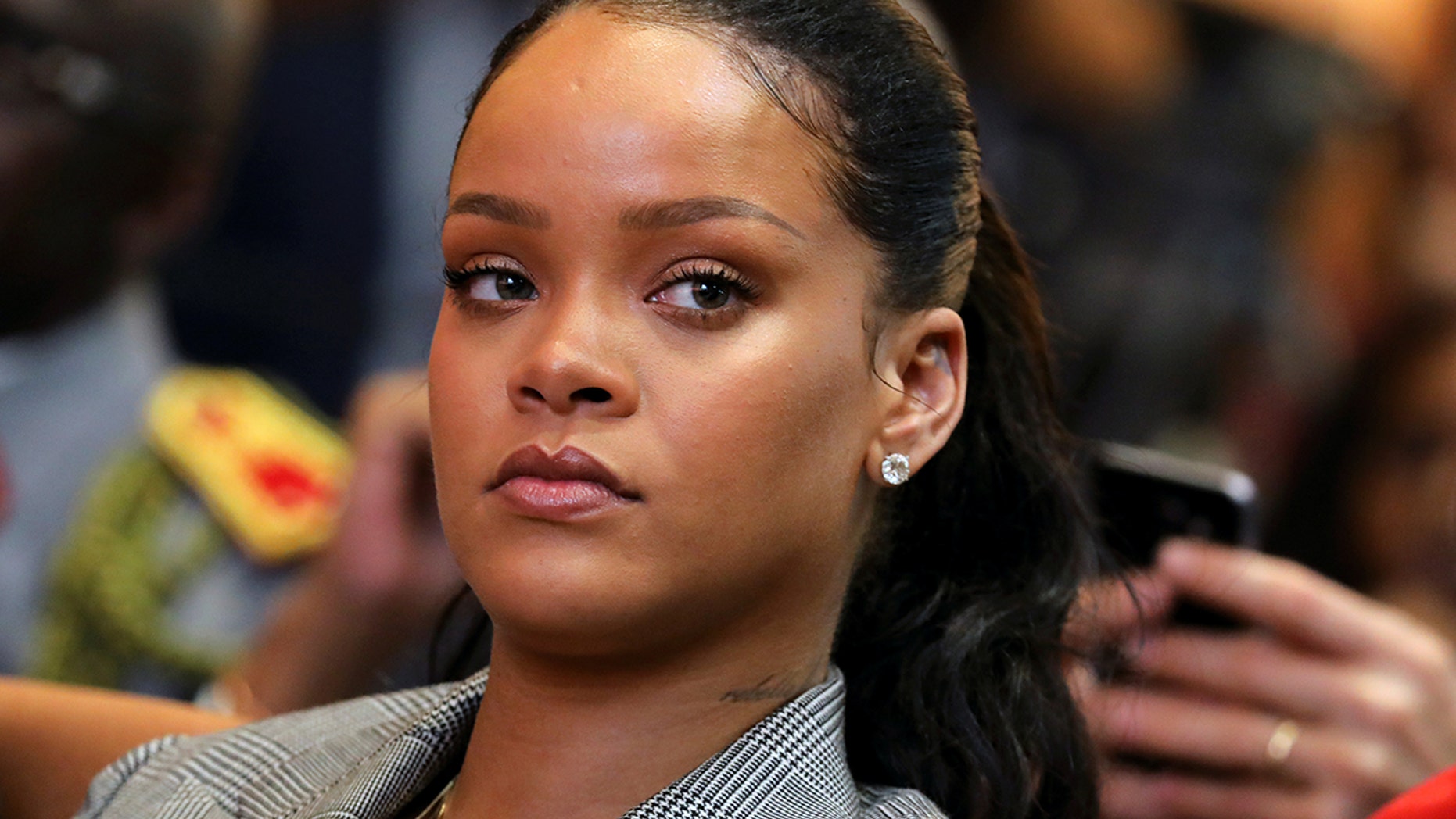 Rihanna may have gotten plenty of practice for her latest movie role.
The 30-year-old singer stars as Nine Ball in "Ocean's 8," which depicts an all-female crew attempting an impossible heist at New York City's annual Met Gala.
It features numerous A-list Hollywood actresses, including Sandra Bullock, Cate Blanchett and Anne Hathaway, among others.
Rihanna, along with Bullock, Blanchett, Sarah Paulson and Helena Bonham Carter, recently appeared on BBC's "The Graham Norton" show to promote the film's international release.
But the Irish host was quick to point out that the scripted heist wasn't the only one worth discussing.
Norton revealed that Rihanna has been frequently photographed over the years carrying wine glasses that may have been taken without permission from bars and nightclubs.
The 55-year-old said he isn't the only who has spotted Rihanna's alleged behavior. One Twitter user even dedicated a thread on his social media account highlighting nearly every glass sighting, which may has gone as far back as 2013.
"All I'm saying is, watch yourself around Rihanna," said Norton. "Now, Rihanna. I don't know if you know how criminal you are."
After showing audiences photos of the chart-topper holding a cup on the street during a night out, he asked, "Did you ask permission from the club when you left holding his glass?"
"That might have been one I took to the club," clarified Rihanna.
"What about this one?" Norton asked while revealing more photographic evidence. "Did you ask about that glass?"
"I took that [glass] back to the hotel that I took it from," she protested.
Norton continued to show more snaps until he eventually shared one of Rihanna carrying an entire wine bottle.
"My mom is going to see this," laughed the "Wild Thoughts" artist. "Sorry mom!"
Still, the mystery remains on what Rihanna actually does with her trophies after taking her alcohol to go.