Richard Dreyfuss is accused of exposing himself to writer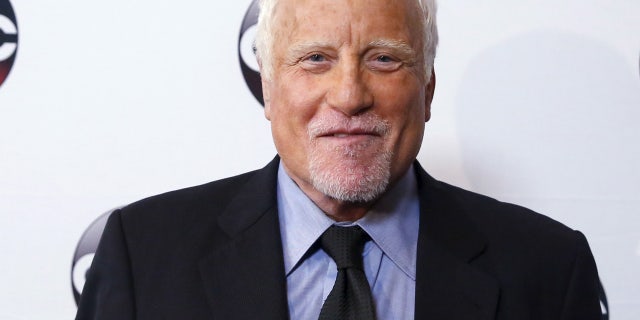 Richard Dreyfuss, who recently came out in support of his son's groping allegation against Kevin Spacey, has been accused of exposing himself to an Los Angeles-based writer in the 1980s.
"When I read about his support for his son, which I would never question, I remember thinking, 'But wait a minute, this guy harassed me for months,'" Jessica Teich told Vulture. "He was in a position of so much power over me, and I didn't feel I could tell anyone about it. It just seemed so hypocritical."
Harry Dreyfuss, Dreyfuss' son said Kevin Spacey groped him in 2008, adding another allegation to the mounting claims against the "House of Cards" actor.
Teich said Dreyfuss harassed her over a period of about three years in the mid-1980s. She said she was working at the time as a researcher on a TV project for Dreyfuss called "Funny, You Don't Look 200: A Constitutional Vaudeville."
Teich said she was in her mid-20s at the time and Dreyfuss was married with a child.
"He wasn't that much older than I was, but in every possible way his position in life couldn't have been less comparable to mine," Teich told Vulture. "That's how vast the power differential was. He was famous, he was rich, he had an Oscar." And, as she pointed out to me emphatically, "He was my boss. There was no question about it."
Richard Dreyfuss responded to Vulture, saying in part, "I emphatically deny ever "exposing" myself to Jessica Teich, whom I have considered a friend for 30 years. I did flirt with her, and I remember trying to kiss Jessica as part of what I thought was a consensual seduction ritual that went on and on for many years. I am horrified and bewildered to discover that it wasn't consensual. I didn't get it. It makes me reassess every relationship I have ever thought was playful and mutual."
Teich told Vulture, in response to the statement, said "flirt" is "absolutely not the right word."