Reunited: Paula Abdul Signs on to Be a Judge on Simon Cowell's 'X Factor'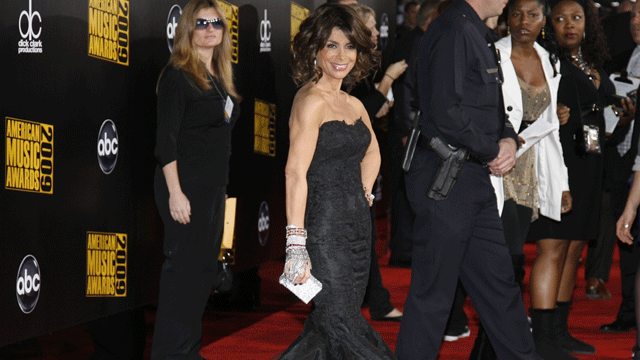 The show almost didn't go on.
But, at the last possible minute, Paula Abdul signed a deal that will put her back together with Simon Cowell.
Cowell yesterday said he was ready to pull the plug on the first day of live auditions for the US version of "X Factor" if a deal was not in place to bring back Abdul.
Cowell, who serves as a judge and executive producer for the new singing competition, says negotiations to reunite the "American Idol" frenemies were finalized at 11 p.m. Friday.
By yesterday afternoon, they were seated side-by-side at the judges' table with record mogul Antonio 'LA' Reid and British pop star Cheryl Coles.
"I am beyond trilled. I am exhilarated. I am terrified . . . of Simon," Paula told The Post outside the Galen Center in Los Angeles. "When the show airs, it will have been three years since we sat next to each other."
The drama of who would join Cowell on the Fox show -- which is set to premiere this fall -- has been building for months.
"When I came over [from London] a few weeks ago, I was meeting people and the problem is everyone I met, I liked," Cowell says.
"And then Paula came up to my house one afternoon, and, I have got to be honest with you, the second she walked in the door, she looked terrific. She had a real energy about her. And I mentally went, 'You have got the job.' "
Paula became available for "X Factor" when her CBS competition show "Live To Dance" was canceled after just one season.
"This is exactly where I am supposed to be," she said.