Resurfaced Morgan Freeman interview shows him flirting with reporter: 'I get to look at you and drool'
A resurfaced interview showed actor Morgan Freeman appearing to hit on a reporter following a report alleging sexual harassment from eight women.
Tyra Martin, a producer at WGN-TV in Chicago, said she has interviewed the actor many times and he "has always made sexually charged comments," Chloe Melas of CNN told HLN.
"But there was one time that she felt truly crossed a line," Melas said. "That was when he asked her not to pull down her skirt as she stood up to leave the interview."
A video of that portion of the interview was not recorded, but HLN obtained footage of Freeman telling Martin she had "magic written all over" her.
"You've got magic written all over you child," Freeman was heard saying to Martin during a promotion for the 2013 film "Now You See Me."
MORGAN FREEMAN APOLOGIZES AFTER MULTIPLE WOMEN ACCUSE ACTOR OF SEXUAL HARASSMENT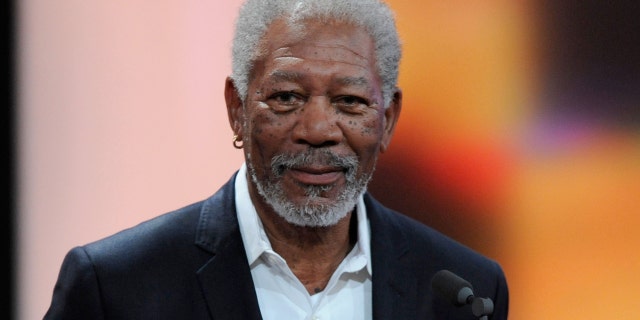 When Martin asked how Freeman was enjoying his bachelor life he replied, "I am enjoying bachelor life immensely. I get to look at you and drool."
Martin told CNN she was "always in on the joke."
Freeman, 80, issued an apology to "anyone who felt uncomfortable or disrespected" following an explosive report published Thursday containing the sexual harassment claims.
"Anyone who knows me or has worked with me knows I am not someone who would intentionally offend or knowingly make anyone feel uneasy. I apologize to anyone who felt uncomfortable or disrespected -- that was never my intent," Freeman told Fox News Thursday.
ROSE MCGOWAN REACTS TO HARVEY WEINSTEIN'S IMPENDING ARREST
Eight women told CNN on Thursday that Freeman made suggestive comments about their appearance and inappropriately touched them.
A young production assistant told the outlet that Freeman harassed her for several months while working on the 2015 set of "Going In Style." She claimed that Freeman made comments about her body almost every day and would rub her lower back.
"[He] kept trying to lift up my skirt and asking if I was wearing underwear," she claimed, adding Freeman's co-star Alan Arkin "made a comment telling him to stop."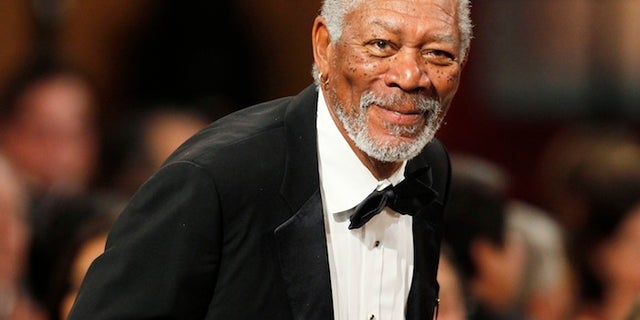 "Morgan got freaked out and didn't know what to say," she alleged.
Another woman who worked with Freeman on the 2012 film "Now You See Me" said, "He did comment on our bodies … We knew that if he was coming by … not to wear any top that would show our breasts, not to wear anything that would show our bottoms, meaning not wearing clothes that [were] fitted."
The article's co-author and sole accuser who went on the record, Chloe Melas, alleged that Freeman harassed her when she interviewed him for CNN at a press junket for the movie "Going in Style."
Melas, who was pregnant at the time, said upon meeting Freeman he looked her up-and-down and said a "Boy do I wish I was there." The remark was caught on camera but the tape was not rolling when Freeman allegedly also told her, "You are ripe."
Following the allegations, Freeman has been dropped by VISA as a spokesperson and Vancouver's transit system, TransLink, said they were "pausing" the actor's "voice announcements as part of a VISA ad campaign on the transit system," Deadline reported.
Fox News' Sasha Savitsky contributed to this report.