Report: Selena Gomez And Justin Bieber's Night Out Interrupted By Fans, Police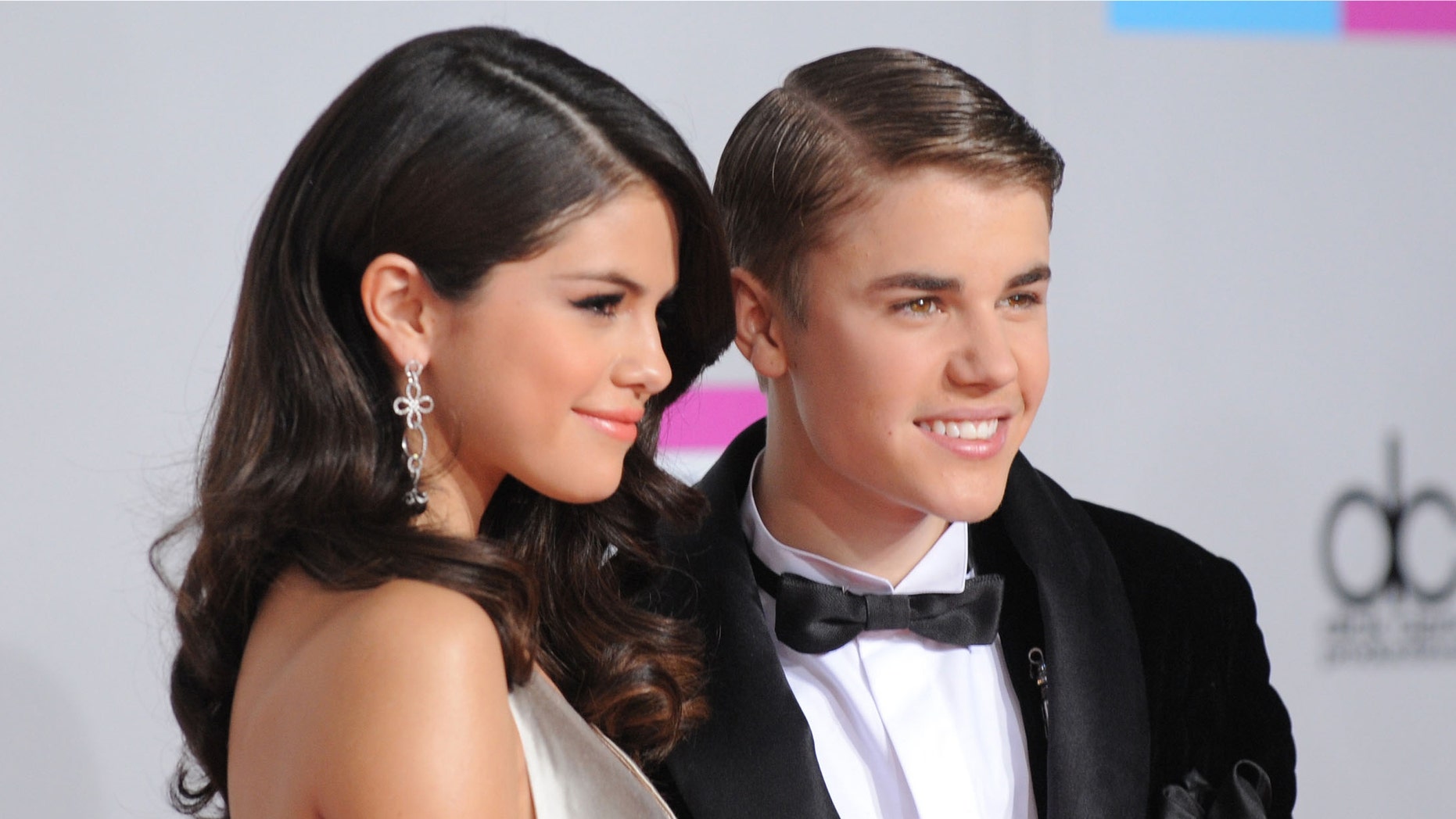 Selena Gomez and on-again off-again boyfriend Justin Bieber were reportedly out having a good time at a Los Angeles-area restaurant that ended with police being called over — because of a cellphone.
Police responded to a Dave & Buster's restaurant in Hollywood Monday night after someone used a cellphone to shoot video footage of the couple. That reportedly did not sit well with Bieber.
According to the Los Angeles Times, there was a report that someone from Bieber's security team may have taken the cellphone, but police said the report was not true.
"There's been no theft, no scuffle and no crime occurred," Officer Sara Faden told the Times.
A report by TMZ told a different story.
According to the gossip site, Bieber lunged at the guy "in an attempt to take his cellphone and presumably erase the pics and video."
A police source told the website that the fan wants to press charges, which means Bieber could be investigated for attempted battery, attempted theft and attempted robbery.
This is not the first time the "Boyfriend" singer has had a conflict with a fan taking video or pics on their phone.
In May, a woman accused the singer of snatching her cellphone while she was with her 13-year-old daughter at the Sherman Oaks Castle Park miniature golf course and batting cages. Bieber allegedly said the girl had been recording him with her phone.
LAPD investigated the incident and the city attorney's office declined to file misdemeanor charges against Bieber.
Follow us on twitter.com/foxnewslatino
Like us at facebook.com/foxnewslatino