Report: Happy Days Star Erin Moran Is Homeless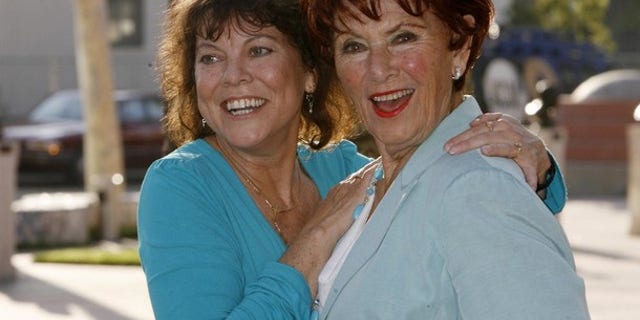 Former child actress Erin Moran, who played Joanie Cunningham on Happy Days, is homeless and living in motels with her husband, Steve Fleischmann, the National Enquirer reports.
Moran and Fleischmann had been living with Fleischmann's mother in a trailer in Indiana since their California home was foreclosed upon earlier this year, but the mother recently asked them to leave because of Moran's "nonstop partying," according to the Enquirer. They subsequently moved into a hotel, from which they were also reportedly kicked out because of their "partying and belligerent behavior." The couple is currently moving from motel to motel, the report states.
Happy Days sues CBS over merchandising revenues
Britain's Daily Mail recently published photos of Moran, 51, looking haggard, which were allegedly taken shortly after she and Fleischmann had been kicked out of the trailer.
Moran appeared on Celebrity Fit Club in 2010 and exhibited bizarre behavior that her co-stars claimed was due to drinking.
According to several reports, the actress has been blowing through the savings she has from Happy Days, as well as money she earned earlier this year in a settlement from a 2010 lawsuit, when members of the cast sued CBS for breach of contract over merchandising revenues.
View original Report: Happy Days Star Erin Moran Is Homeless at TVGuide.com