Regis Philbin to Undergo Surgery to Have Blood Clot Removed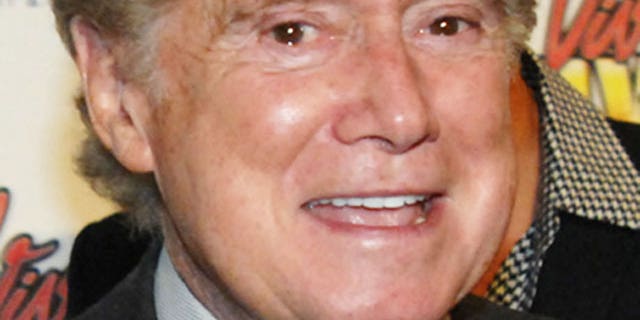 Talk-show host Regis Philbin says he will have a blood clot in his calf removed next week.
The 78-year-old co-host of "Live! With Regis and Kelly" says leg pain is making it difficult for him to walk.
Philbin had hip replacement surgery in December and triple heart bypass surgery in 2007.
He said on Thursday's show: "One of the things you've got to do when you get a new hip is continue to walk, but I can't walk very long."
Philbin says he'll undergo the procedure Tuesday, but gave no other details.
Co-host Kelly Ripa joked: "You're the human version of that game Operation."