Reba McEntire's ex-husband reportedly has a new woman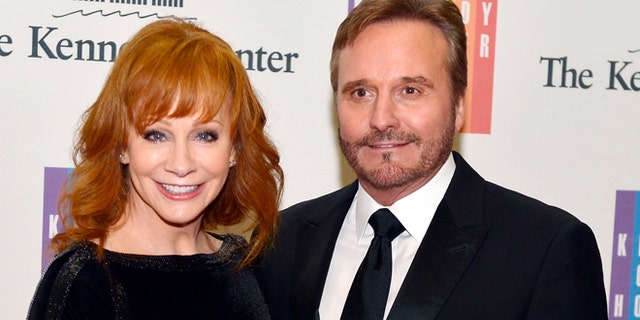 Nashville is buzzing that country legend Reba McEntire's ex-husband and manager of over 25 years has already moved on to another woman, sources tell the New York Post.

McEntire shocked Nashville when she announced she was splitting from hubby Narvel Blackstock last summer.
Click here to subscribe to FOX411's YouTube channel

"It was a bombshell. No one saw it coming," said a source. But sources further tell the newspaper that Blackstock's fallen in love with a local power real estate agent and friend of the couple, Laura Putty Stroud.

Very private McEntire only confirmed she'd actually divorced on Facebook last month, saying, "Narvel and I are divorced . . . Thanks for all the sweet messages. Narvel and I are friends. We always have been." There was speculation the split was spurred by their business relationship.

Now there's word Blackstock's with Stroud, who spent time in the past with McEntire. "They are very serious," said a Nashville country source. "It's unclear when they started dating. The word on the street is that they're getting married."

But plucky McEntire appears to be unfazed. "Every time I have seen Reba since the split, she has been in great spirits and focused as ever on her work. Reba's a pro," said a source who didn't acknowledge Narvel's new relationship. "She's not going to air her personal life in public."

McEntire and Stroud attended a 2014 Katy Perry show and have seen Reba and Narvel's son, pro driver Shelby, competing.


The broken-up couple continue to work together running Starstruck Entertainment, which manages McEntire, Blake Shelton and Kelly Clarkson who is married to Blackstock's son.

An insider revealed that Reba celebrated New Year's in Cancún, Mexico with friends and family, adding, "If she seems upset, I certainly haven't seen it show."

Click here to read more in the New York Post.