Reba McEntire all smiles in first post-split TV appearance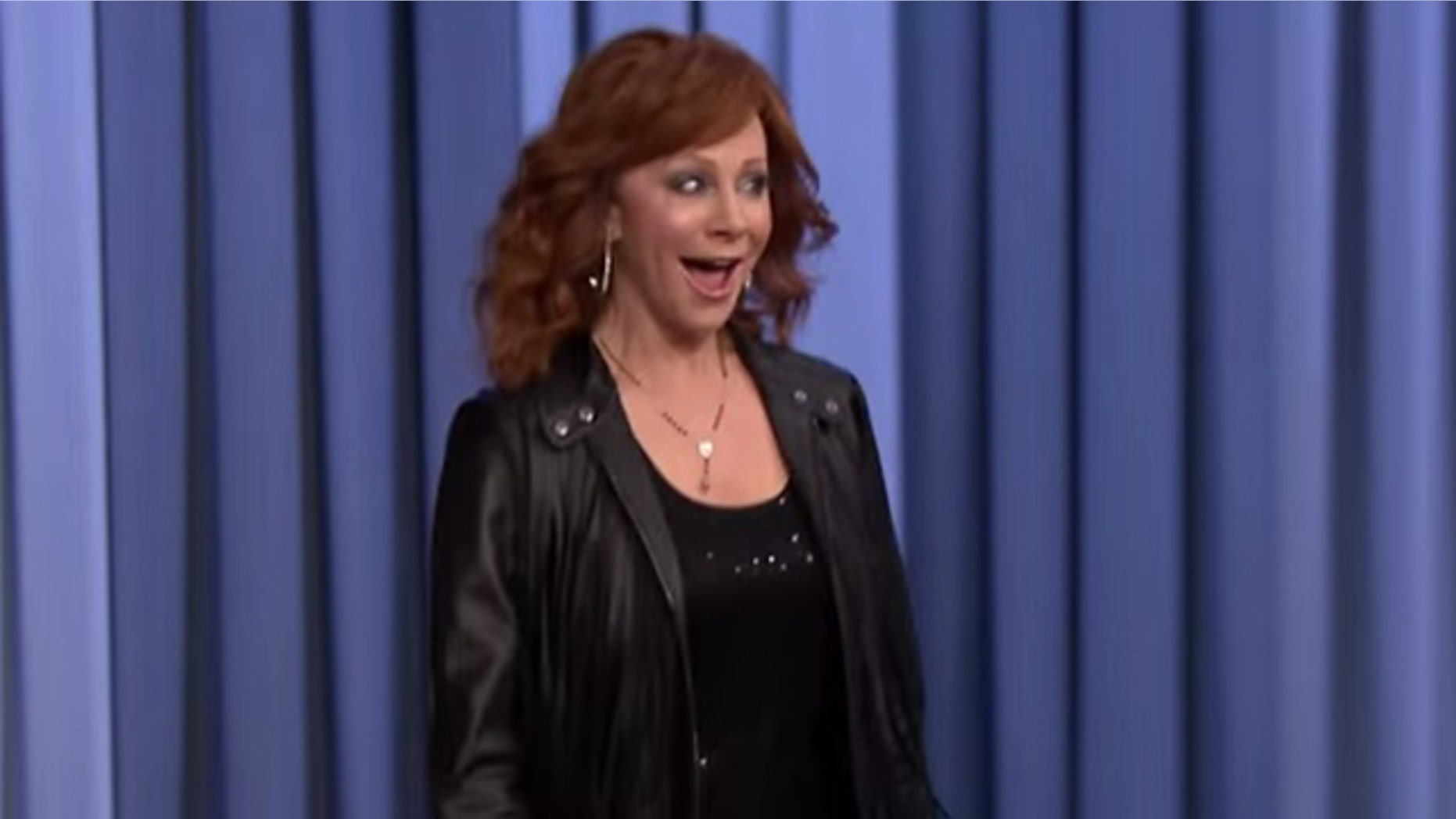 Reba McEntire appears to be holding up pretty well since announcing her split from her husband of 26 years, Narvel Blackstock, earlier this month.
The 60-year-old country singer made her first post-split television appearance on "The Tonight Show Starring Jimmy Fallon" on Wednesday night, when she serenaded an audience member with "Just Wanna Spend This Moment" alongside Fallon. In the "Close-Up Serenade," McEntire and Fallon got up close and personal with the lucky fan, playfully mashing their faces into him.
Clad in a sparkly black top and a black fringe jacket, McEntire looked to be in a pretty great mood.
WATCH: Reba McEntire Announces Separation From Husband Narvel Blackstock
Later, she took to the stage to sing her new single, "Until They Don't Love You."
In a joint statement posted on her website on August 3, McEntire and Blackstock said that they've actually already been separated for a few months. "Despite this being the end of their marriage, they continue to support each other," the statement reads. "They have worked together for 35 years and will continue to do so."
Blackstock has been McEntire's manager throughout her incredible career. The two have one son together, Shelby Blackstock, and Blackstock has three other children from a previous relationship, including son Brandon, who is married to singer Kelly Clarkson.
Last week, McEntire's former "Reba" co-star, Melissa Peterman, told ET that the country legend is doing just fine post-split.
"I've talked to her and she's doing great," Peterman said at ABC's all-star summer TCA party. "Beyond what she said in her statement, I love her and I wish her all my love, and that's all I can say right now."
WATCH: Kelly Clarkson Reportedly Tried to Keep Reba McEntire and Narvel Blackstock From Splitting