Reality star Coco does live Hurricane Sandy report in low cut top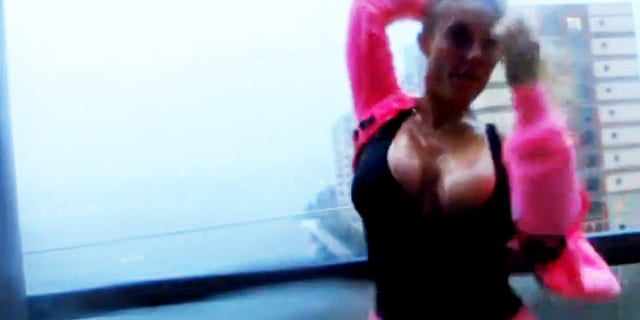 Bless Ice-T's wife Nicole "Coco" Austin for trying to brave the Frankenstorm to do some live weather reporting in a low-cut top, The Post reports.
The rapper's model wife/star of reality show "Ice Loves Coco" left little to the imagination Monday afternoon as Hurricane Sandy's strong winds caused the aspiring weather girl to flail all over the balcony of her Edgewater, New Jersey home.
She wasn't able to capture much sound in her homemade video, made from their waterfront home an hour before Sandy made landfall, but her assets do all the talking.
Best part? When she sticks her chest out into the rain and wind and asks "Can you see me?"