'Real Housewives of Sydney' star slammed for insensitive Amy Winehouse post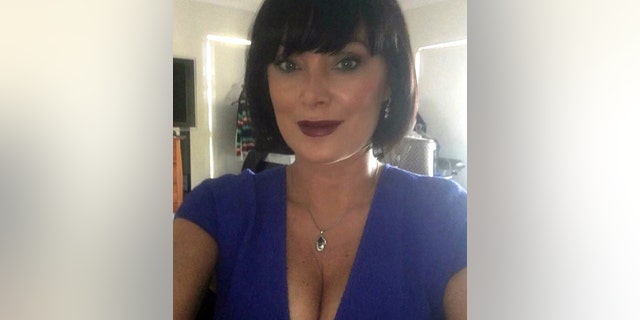 A "Real Housewives of Sydney" cast member has mocked Amy Winehouse's death on Instagram.
Lisa Oldfield, who is married to One Nation party co-founder David Oldfield, has been criticized by fans after posting an unflattering photo of Winehouse who died in 2011 from alcohol poisoning.
She captioned the photo: "Congratulations Amy Winehouse — 5 years sober!"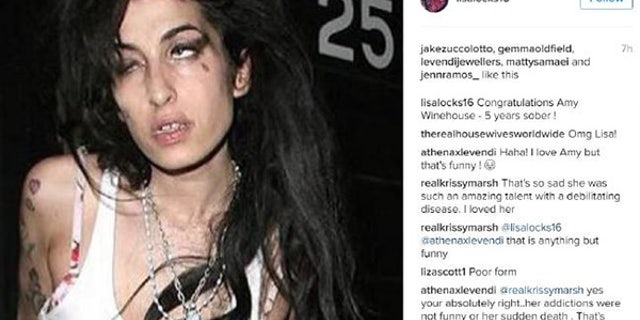 But some of Oldfield's followers weren't amused.
"That is anything but funny," wrote one person.
"Her addictions were not funny or her sudden death," wrote another person, "Poor form."
PHOTOS: Remembering Amy Winehouse
Oldfield, a mother of two, has been in hospital recently following neck surgery which prevented her from becoming a quadriplegic.
According to The Daily Telegraph, Oldfield had discs cut out of her neck and part of her hip bone grafted in their place in early August.
The reality TV star ignored doctor's orders to rest after the operation though and instead hit the publicity trailer for "The Real Housewives of Sydney."
Her husband David Olfield pleaded for people to let her rest in a since deleted post on her Instagram page.
"Hi all, it's Lisa's husband David," he wrote.
"Lisa underwent very serious surgery last week. Instead of following Dr's orders and resting, she continued to flit around like a whirling dervish. As a result she's back in hospital and needs 100 percent bed rest. Please refrain from reaching out to Lisa for the next few weeks. Thanks for your understanding. David, Harry and Bertie."