'Real Housewives of New Jersey' stars plead not guilty to federal fraud charges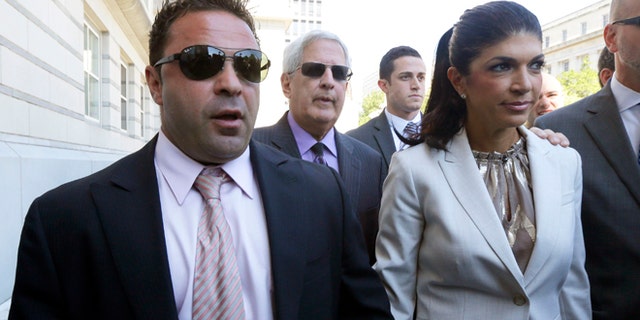 Two stars of Bravo's hit reality show "The Real Housewives of New Jersey" pleaded not guilty Wednesday to a number of federal fraud charges that could land them in prison for decades.
Attorneys for Teresa and Guiseppe "Joe" Giudice entered the pleas for the couple during a five-minute court proceeding.
The Giudices were charged last month in a 39-count indictment with conspiracy to commit mail and wire fraud, bank fraud, making false statements on loan applications and bankruptcy fraud.
The couple is accused of exaggerating their income while applying for loans before their show debuted in 2009, then hiding their fortunes in a bankruptcy filing after their first season aired.
They are also accused of submitting fraudulent mortgage and loan applications and fabricating tax returns and W2 forms.
Prosecutors allege Joe Giudice also failed to file federal tax returns from 2004 to 2008.
Both face hundreds of years in prison and millions of dollars in fines if convicted and given consecutive sentences, but federal sentencing guidelines would likely greatly reduce the penalties.
The couple filed for bankruptcy in 2009, claiming they owed $11 million, including $2.2 million in mortgages, $13,000 to Neiman Marcus and Nordstrom, and nearly $12,000 to a fertility clinic.
Joe Giudice also is facing charges in Passaic County that he used his brother's identity to obtain a driver's license, presenting his marriage and birth certificates. He rejected a plea deal in April through his lawyer, Miles Feinstein.
U.S. District Judge Esther Salas set a trial date of Oct. 8.
Teresa Giudice has parlayed her fame into cookbooks, a line of ready-made bellinis and "Skinny Italian," a specialty food line.
On the show, she is known for her expensive tastes and combative relationship with her brother and sister-in-law. The couple has four daughters.
The Associated Press contributed to this report