Rapper Smoke Dawg, who opened for Drake, shot and killed outside of nightclub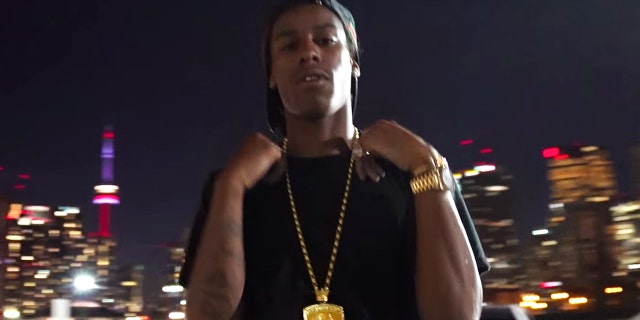 A rapper who once collaborated with Drake was one of two men killed in a shooting in downtown Toronto, Canadian police told the Associated Press.
Authorities on Sunday identified the men as 21-year-old Jahvante Smart and 28-year-old Ernest Modekwe. Smart was also known as Smoke Dawg, and had worked with Drake.
Drake posted a photo on Instagram Stories showing him and Smart performing together. Drake wrote that such a death "is devastating." He lamented that "so much talent and so many stories we never get to see play out."
Authorities said the shooting happened just before 8 p.m. Saturday at the corner of Queen and Peter streets in downtown Toronto. A woman wounded in the shooting is expected to recover from her injuries.
Smart is survived by his 1-year-old daughter, his parents and 13 siblings. His death comes two weeks after fellow rapper XXXTentacion was shot to death in Florida.
The Associated Press contributed to this report.