Rapper Drake to be arrested over Chris Brown brawl in New York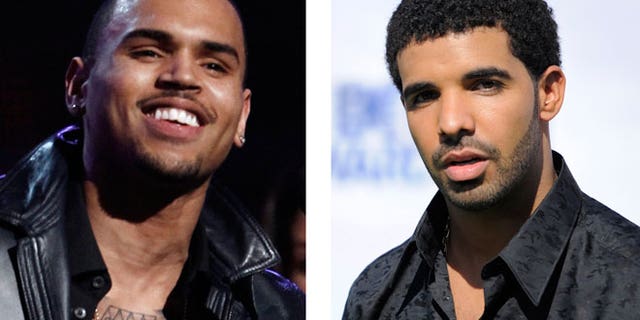 NEW YORK – Rihanna-loving rapper Drake -- whose nasty note to Chris Brown sparked a VIP-room melee -- is going to be arrested for throwing a bottle at his rival.
Drake is expected to be charged with reckless endangerment, sources said, after a witness told cops the hip-hopper hurled the projectile during the 4:00am local time mayhem Thursday at the SoHo hotspot W.i.P.
The witness did not believe Drake hit anyone with the bottle.
If Drake does not agree to surrender by early next week, cops may arrest him during tonight's concert at Jones Beach, the sources said.
The 25-year-old hip-hop star, who briefly dated Rihanna, drove Brown into a rage when his table sent over a note that read: "I am f*ck*ng the love of your life."
Brown, Rihanna's ex, had just bought Drake a pricey bottle of Champagne.
Drake's camp said the fight was instigated by a member of Brown's crew who made offensive comments toward their entourage, which included rapper Meek Mill.