Randy Jackson's post-'American Idol' project: A Ukrainian pop princess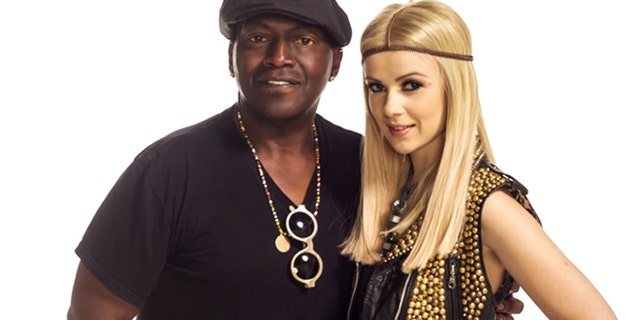 Randy Jackson sent a ripple of surprise through the airwaves last week when it was officially announced that, after twelve seasons, his tenure was "American Idol" was over to focus on "other projects." And FOX411's Pop Tarts column has exclusively learned that one of those other projects is young Ukrainian pop princess, Mika Newton, who is attempting to crack the U.S. music market.
"I'm excited to be working with Mika," Jackson told us. "She is unbelievably talented."
And the feeling is mutual.
"Randy is a real mentor, I grew so much working with him, both as an artist and as a person. Most importantly – he is helping me to choose the right songs for American market that I'm really new in, helping to understand more about the industry here, working in the studio with him is a real school for me," Newton enthused.
The professional relationship was formed in 2011 when the bubbly blonde, who was representing the Ukraine in the Eurovision Song Contest was invited by JK Music Group to travel to Los Angeles for a two-week recording session with veteran songwriter, Walter Afanasieff. During the visit, she was introduced to the iconic "Idol" judge and sang for him for the first time.
"I felt his energy and knew he was someone special. I received an offer from JK Music Group to move to L.A. and start my career here working with Randy on my first American album," Newton said. "The album is finished already. Randy produced it, and it's due to release in September. I'm honored to work with such an amazing person, I [learned] a lot from him."
But will Jackson's post-"Idol" touch be enough to break into the cutthroat U.S. music industry?
"It is really tough. There are so many talented artists and the competition is really high," the singer acknowledged. "But the hardest thing is to learn the language. I didn't really know English when I moved here, but it's been a fun journey. I really like to talk, and language is a big challenge and a big motivation for me. I want to be able to express myself freely."