Radio Host Rush Limbaugh Heads Down the Aisle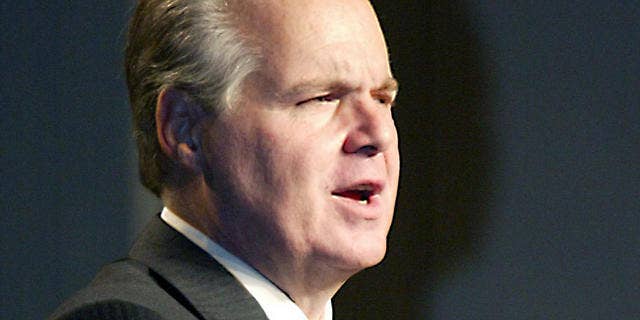 American radio host and conservative political commentator Rush Limbaugh, 59, wed for the fourth time in a Florida ceremony Saturday, The Palm Beach Post reported.
Uncharacteristic to his conservative and anti-gay commentary, Limbaugh reportedly hired British crooner Sir Elton John to play at his Hawaiian-themed wedding.
Sir Elton, who is openly gay, will reportedly receive $1 million for the singing gig.
Limbaugh married West Palm Beach resident Kathryn Rogers, 33, whom he met at a celebrity golf tournament in 2004. Rogers is a direct descendant of former U.S.
President John Adams and her father was a classmate of Sen. John McCain (R-Ariz.) at the U.S. Naval Academy.
"I grew up so differently, traveling around the world, that I'm sometimes not able to relate to the average person my age," Rogers told The Post regarding the 26-year difference between the two.