Baltimore elementary school cancels 'Aladdin Jr.' production after parents complain it promotes 'barbaric' Arab stereotypes
A Baltimore County elementary school has decided to cancel the school's drama club production of "Aladdin Jr." after receiving complaints from parents saying the play promotes stereotypes of Arab culture.
According to local Baltimore news station WBAL, the Westowne Elementary School's fourth-grade drama club was planning to put on a production of the Disney-inspired play in February 2019.
But the play, which is an adaption of Disney's animated 1992 film "Aladdin," has since been canceled after some parents complained about the "barbaric" stereotypes that were used to describe Arabs in the play.
"In the play, Arabs are described as barbaric -- those are the exact words that are used. And the actual play was very controversial apparently in the early '90s," Danette Zaghari-Mask, a school parent who said that her son came home "humiliated" after reading the play's script.
The mother, who is also an attorney for the Council on American-Islamic Relations, said she expressed her concerns to the school after her son decided to drop out of the play.
"It was worth expressing his experience to the school, and were just so relieved that the school is considerate of diversity," Zaghari-Mask said.
The school's principal, J. Palmer Wilker, sent the following letter to drama club parents explaining their decision to cancel the school's production of the "Aladdin" show.
"Recently, it has been brought to our attention that Disney's 'Aladdin Jr.' has historically been criticized for its inaccurate, negative stereotyping of Arabic culture. Here at Westowne, we want to cultivate students who have a strong self-image, appreciation, and respect for other cultures," he said in his statement. "It is important that we make choices that resist negative stereotypes, promote understanding, and celebrate all people. After careful consideration and with input from the perspectives of many stakeholders -- teachers, parents, and community members -- we decided that this production of Aladdin Jr. is not the best fit for our Westowne community. Instead, the drama club will be producing an alternative theatrical production with a focus on fables to showcase the talents of our amazing students."
And while some parents, like Zaghari-Mask, agreed with the cancelation of the play, others did not.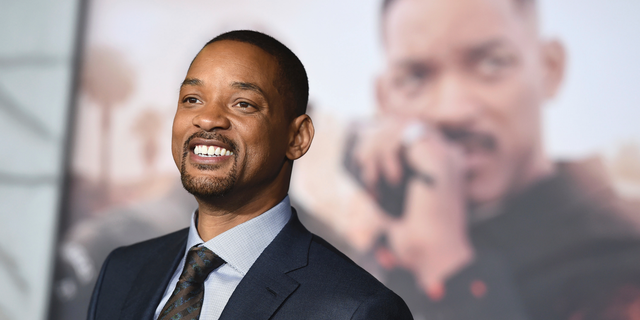 "They're saying we're a community, but they didn't even ask anyone. They just made this decision by themselves and it's kind of disappointing," one school parent, Jessi Eberle, said about the play cancelation.
In place of "Aladdin Jr.," the school decided to put on "The Young Fables" instead.
Disney is currently promoting their new live-action version of "Aladdin," which is set to hit theaters in 2019. The film will star Will Smith as iconic genie character, the voice of which was played by Robin Williams originally played in the '92 animated film.