Producer Sues Donny and Marie Osmond for 'Deceitful Dealings'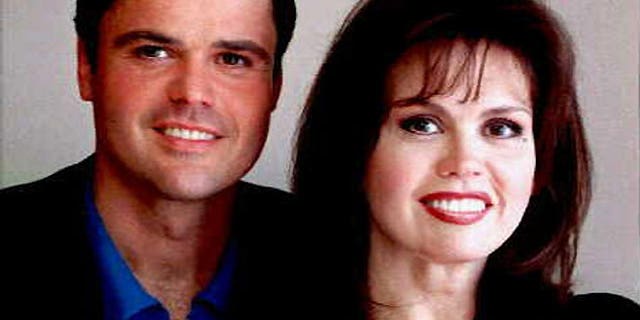 Chip Lightman, producer of the "Donny & Marie Show" at the Flamingo in Las Vegas filed a lawsuit last week in the Clark County District Court against veteran entertainers, Donny and Marie Osmond, and their production company for "deceitful dealings" and an attempt to avoid giving him financial profits after the show was extended into 2012.
"Contrary to the wholesome, all-American, good-natured image that he presents to the public, defendant Donny's conduct has been anything but… He has conducted himself in a manner that is underhanded, devious, fraudulent and greedy," states in the compliant. "Despite Marie's seemingly innocent nature, she too is liable for the fraud perpetuated by Donny through her acquiescence, awareness and utter failure to disclose the steps taken by Donny to deceive (Lightman) and circumvent their contractual obligations."
According to the suit, Donny lived in an incredibly "extravagant lifestyle" and in attempt to "cut costs and increase his own profits" amid the financial downturn of 2008, "concocted a scheme to try and cut out his entertainment agency, William Morris, from the two-year extension deal."
Lightman claims that he refused to sign on to, what he considered to be "a plot to defraud the William Morris Agency," and thus Donny hatched a "manipulative" plan to cut him for the deal too.
The suit also alleges that in the late summer of 2010, Donny refused to perform unless Lightman agreed to take a fifty percent pay cut and sign away his rights as the show's producer. He is seeking unspecified damages for breach of contract, unjust enrichment, fraud, and defamation.
"At this time the claim will speak for itself. I am hopeful and optimistic that an amicable resolution will come quickly to this unfortunate situation I never wanted to find myself in," Lightman told Pop Tarts in a statement.
A rep for the Osmond's said they have not seen the complaint, but were surprised by its contents.
In a statement to Pop Tarts, a lawyer for the Osmonds said, "We have not seen the complaint that was reportedly filed by Chip Lightman and are, therefore, unable to comment on any specifics contained therein. Of course, we are surprised and disappointed that Mr. Lightman took such precipitous action, especially in light of the substantial sums he has been paid, despite the facts that he neither created, financed or owns the show, nor does he engage the 48 talented and dedicated people who produce and perform the show each night."
Deidre Behar contributed to this report.