Pro skateboarder Dylan Rieder dies at 28 of leukemia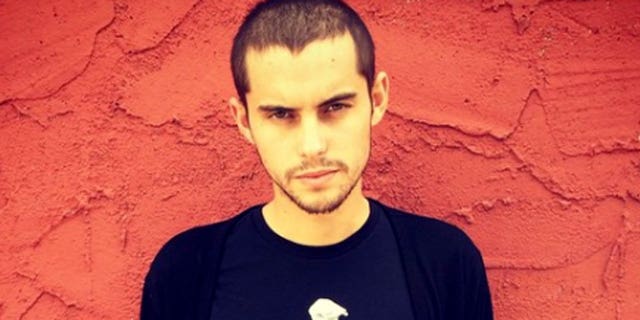 Professional skateboarder Dylan Rieder died on Wednesday at age 28 due to complications of leukemia, Transworld Skateboarding reports.
"Rest in Power Dylan Rieder gone way too soon a style master and really nice person," A&R producer Dante Ross tweeted on Wednesday. "My deepest condolences to his close friends and family."
WATCH: Tony Hawk, Carey Hart and More Remember Dave Mirra
Rieder, who grew up in Westminster, California, had been skating since the age of nine, and was sponsored by some pretty big names, including Birdhouse and Quicksilver.
He also modeled from time to time, and made quite the impression on Cara Delevingne when they worked together. The two, along with Jourdan Dunn, posed for DKNY's spring 2014 ad campaign.
WATCH: Baltimore Ravens Cornerback Tray Walker Dies at 23 After Dirt Bike Accident
"One of the kindest, most down to down, incredible human beings I have ever encountered," Delevingne captioned a photo of herself with Rieder. "You will be so missed by so many people. Ride and Rest In Peace Dylan Rieder."
Tony Hawk also paid tribute by sharing a video of Rieder skateboarding. "Thank you for making skateboarding so much better while you were here, Dylan," Hawk wrote. "Skating like this can't be taught; it is a product of passion, dedication and innate style. Dylan Rieder had all that and more. Do an impossible in his honor today while wishing you could do it like this."
In lieu of flowers, Rieder's family has asked that donations be made in his memory to Dr. Stephen Forman, an international expert in leukemia, lymphoma and bone marrow transplantation from the City of Hope Cancer Treatment Center.