Princess Diana regretted shocking interview about royal love triangle, was 'reckless' at times with security, author claims
Patrick Jephson isn't surprised that his former boss, Princess Diana, continues to captivate the world as a royal who seemed destined for a fairy tale, only for her happily-ever-after to end in tragedy.
Jephson served the late British royal as her chief of staff and private secretary from 1988 until 1996. He was responsible for every aspect of her public life, charitable initiatives and private organizations.
He also traveled with Diana to five continents and aimed to protect her from relentless media scrutiny as her marriage to Prince Charles publicly crumbled.
Charles and Diana divorced in 1996 after four years of separation. Diana passed away in 1997 at age 36 from injuries she sustained during a car crash in Paris.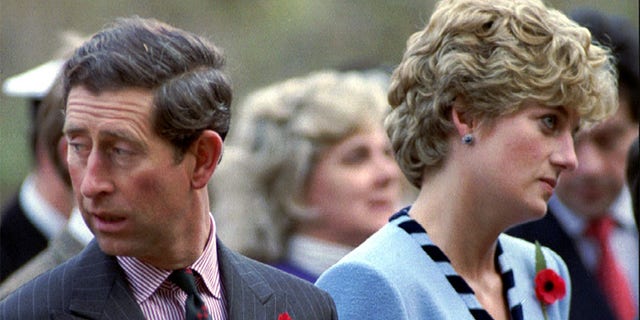 In 2000, Jephson published a memoir titled "Shadows of a Princess," where he detailed what it was really like working with Diana. He recently released "The Meghan Factor," which revealed his advice to American actress Meghan Markle, who married Diana's youngest son, Prince Harry, in May.
Jephson told Fox News people still ask him about the real Diana, who died 21 years ago on August 31.
"Diana continues to be the lens in which we view pretty much everything to do with the Windsors," he explained. "Maybe one of the reasons she is still so alive in our memories and so much part of the contemporary royal scene is that she's like a reference point… She humanizes the royal family, the crown. Diana does it better than anyone else."
Jephson shared he still misses Diana, a woman who was spontaneous and unpredictable, all while possessing a charming sense of humor. Despite being a schoolteacher when she married Prince Charles in 1981, Jephson insisted she took on the new role like a pro.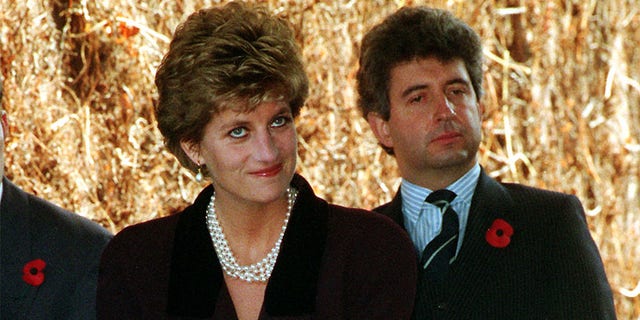 "She was a professional to her fingertips," he explained. "She made everything look easy and she was wonderfully spontaneous, a very astute observer of people and very emotionally empathetic, yet at the flick of a switch, she could out-royal the royals. She had an amazing aristocratic, regal quality, which set her apart from other princesses.
"When I went to work with her… she wasn't just going to be a princess. She was going to be queen. Unlike Kate [Middleton] or Meghan [Markle], she could have been queen tomorrow, tonight. She and Charles were next in line. We were in a different business, really. We were preparing her to be queen tomorrow."
Jephson revealed that despite Diana being depicted by the press as a lonely princess trapped in a tower, she wasn't always unhappy with life within the palace. In fact, she was a quick learner who spotted key details even her own security would miss and she wasn't afraid to poke fun at herself either.
"Even if she was in a bad mood or things were really tough, when you couldn't cheer her out of it, no matter how black the outlook might be, and you can imagine there were some very, very bleak days, you could always persuade her to see the brighter side. She was great at finding silver linings inside dark clouds. She was also very great at laughing at herself.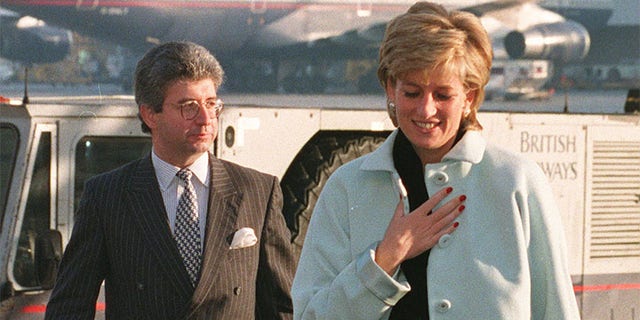 "If I had done something that irritated her, so long as you timed it carefully, you could turn it into a bit of a joke and she could see that maybe she was being unreasonable… Then she would laugh at herself. This would happen over and over again… She never took herself so seriously that her life became unbearable."
Still, there was no denying that her marriage to Prince Charles was disintegrating. Even before she married the future king in a televised wedding that attracted about 750 million viewers worldwide, she suspected he was having an ongoing affair with his ex-girlfriend Camilla Parker Bowles.
Jephson said her staff tirelessly worked to ensure the public the marriage was a joyous one. However, tabloids were ruthless in uncovering every detail about the soap opera happening within the castle.
"I remember for years, we were telling the world Charles and Diana were fine," said Jephson. "That these rumors concerning trouble in their marriage were that, just rumors. Everything was OK, they had these lovely boys, it was a happy family. Yes, their life was tough, demanding and full of sacrifices and duty, but they were OK.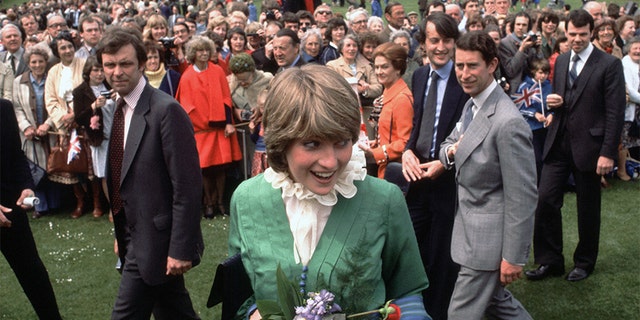 "And even though we knew that wasn't true, we felt compelled to send that message because that's what people needed to hear. And to be honest, we had no alternative. We never had to deal with a divorce from a prince or princess of Wales before."
Diana famously gave a shocking interview in 1995 to BBC where she declared, "Well, there were three of us in this marriage, so it was a bit crowded." Jepshon, who believed the interview was "a huge mistake," claimed it was a tell-all that Diana regretted doing.
"She portrayed herself as a victim," said Jephson. "In reality, she was a much stronger person. She was in a position to be a healer, rather than a victim… She could have appeared from a position of strength… I found it frustrating professionally and I think she regretted it as well, portraying herself as a victim, asking for sympathy… She missed an enormous opportunity to cement her position."
Jephson also claimed Diana became "reckless" when it came to her security after the marriage ended. He alleged Diana cut herself off from her support system from time to time, which was designed to keep her safe.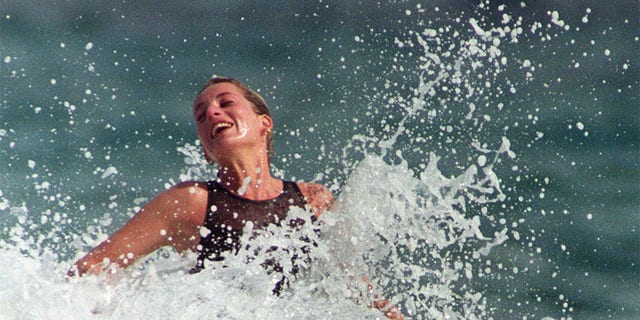 "I never entirely understood," he admitted. "I think part of it was to make a contrast between herself and the other members of the royal family.
"Getting rid of the bodyguards, the support organization, I think appealed that side of her… Instead, she put her trust in people who were not capable of keeping her safe as it was tragically proved to be the case that night in Paris."
Jephson, who didn't feel he and Diana were seeing eye-to-eye about her future, resigned the year before she died. It was the last time they spoke.
"She was increasingly taking advice from so-called friends who wanted to exploit her vulnerability," he claimed. "For the first time in all my eight years with Diana, I felt that by serving her, I was actually running contrary to the queen's wishes, which I couldn't really live with.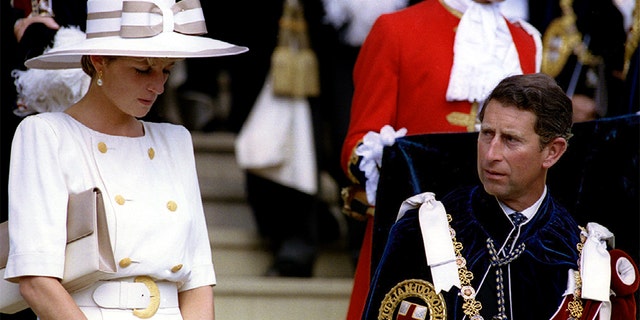 "Plus, it had been an extraordinarily intense and stressful eight years… It was not a happy, final meeting. But that's how we left it. Of course, had I known what was coming around the corner, I would have probably acted differently."
But one thing Jephson was certain of was Diana's role as a mother — one she fiercely took seriously.
"Her children were the center of her universe," he said. "Wherever we were in the world, she would always say, 'I have to make sure I can phone William and Harry.' She was always in a hurry to get back to them for their bedtime.
"She exposed them, and rightfully so, to the kinds of experiences that normal boys of their age would experience, like going to McDonald's, going to the movies or theme parks… She introduced them to her homeless charity so they could see that homeless people should not be feared, but rather supported and understood."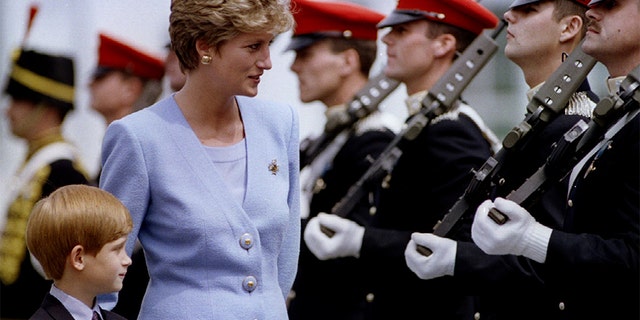 Jephson found a new life in America, a place he's called home for eight years. But he still wonders about what kind of future Diana could have had.
"In theory, it should have been a job for the rest of my life," he said. "But fate had other ideas."