Prince Louis spotted with parents Prince William, Kate Middleton in rare appearance
Despite being one of the most famous babies in the world, Prince Louis has only been spotted in public on a handful of occasions.
One royal fan was lucky to spy the six-month-old prince arriving at Kensington Palace with parents the Duke and Duchess of Cambridge this week.
The video, which was posted to Instagram by account @SpenClaire, shows the royal family exiting a helicopter — which we're guessing is their equivalent to getting an Uber.
Kate can be seen cradling Louis as she steps out of the helicopter and makes her way inside, while Prince William follows with a baby bag slung over one shoulder.
It's a rare public sighting for the family, who are seldom seen in public outside of their official royal duties.
William and Kate welcomed third child Louis in April, with the Duchess of Cambridge returning from maternity leave to full royal duties earlier this month.
The prince's full name is Louis Arthur Charles, with Charles an obvious tribute to William's father while Arthur is both the Prince of Wales and Duke of Cambridge's middle name.
Besides the family's traditional photo outside the hospital, Louis has only been seen at his christening in July and in professional photos released by Kensington Palace.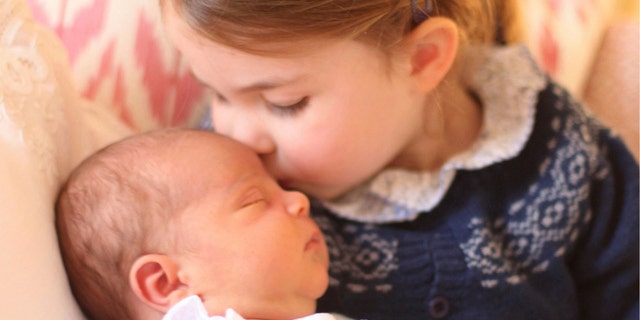 A photo released in May taken by Kate, who is a keen photographer, shows big sister Charlotte tenderly planting a kiss on Louis' forehead.
This article originally appeared on news.com.au.