'Price is Right' icon Bob Barker resting after enduring 'non-emergency' back injury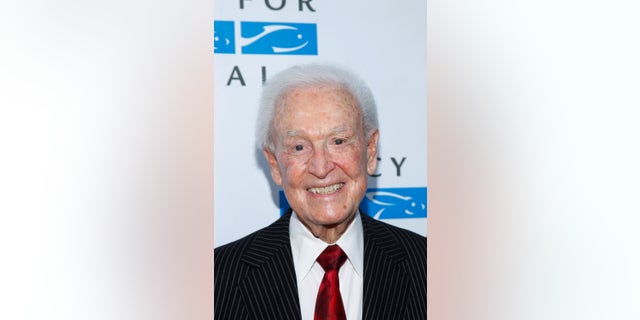 NEWYou can now listen to Fox News articles!
Bob Barker is at home resting after he suffered a "non-emergency" back injury at his Hollywood Hills home, his manager confirmed to Fox News Wednesday.
Radar Online initially reported Tuesday the former "Price is Right" host, 94, suffered a "horrifying medical emergency" at his home, which resulted in "a swarm of ambulances" arriving to provide aid. The gossip site claimed that after a "few agonizing hours" he was given the clear.
Barker's manager Will Prappas told Fox News Barker is doing fine after the health scare.
"It's true the LA fire department came out there, but it was a non-emergency back injury, a back problem," he explained. "He's home, he's resting, he's comfortable. He's OK."
Prappas added, "It's clearly not what it was made out in that report. This is not an everyday occurrence. I wouldn't necessarily call it an injury. It's just a back problem. But he's fine now."
This isn't the first time that the beloved TV icon, who hosted "The Price is Right" from 1972 until 2007, has recently stirred headlines. In 2017, ET Online reported the game show star was taken to the hospital after hitting the back of his head during a fall in his bathroom.
"He hit the back of his head and decided it would be wise to go to the ER and get checked out," a rep for Barker told the celebrity news site at the time, adding the reports that Barker called an ambulance were false.
"[Barker's] housekeeper took him to Cedar [Sinai Hospital in Los Angeles], where he underwent some minor testing," the rep added. "He was in and out [of the hospital], spent maybe a couple of hours there. He's now home and has had some minor discomfort and pain but is doing fine, as the days go on."
ET added Barker suffered a similar fall in 2015.
"I just went for a little stroll. Harmless," Barker explained to ET. "And I ended up in the hospital."
Barker shared he was walking when he stubbed his toe on a bit of cement sticking up in his path.
"I started to fall forward, and I didn't want to land on the cement so I twisted and landed right over here but my head was on the cement and so I cut my head all up and cut my knee and scraped it," he explained.
Two LAPD officers spotted Barker tumble to the floor. He was tended to his wounds until emergency services arrived.
"They had me out of here and to the emergency hospital in no time at all," said Barker. "I'm telling you the good Lord was watching over me."