Porn star James Deen's company investigated after female performers say he raped them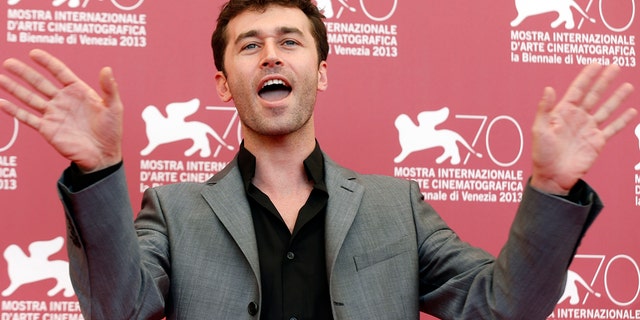 NEWYou can now listen to Fox News articles!
The California watchdog agency tasked with ensuring safety in the workplace confirmed Wednesday it is investigating porn actor James Deen's production company after allegations that the star of thousands of hard-core films sexually assaulted women on and off movie sets.
State Division of Occupational Safety and Health spokeswoman Julia Bernstein said the investigation was opened Tuesday and could last as long as six months. She said investigators were prompted by a complaint, but declined to give any indication what type of workplace safety violation was alleged.
Deen, who over the past week has been accused by eight porn actresses, including his former girlfriend and porn performer Stoya, of raping or assaulting them, has vigorously denied the allegations. He noted he's neither been charged with a crime nor sued by any of his accusers.
OSHA is barred from revealing who files a workplace complaint, but the porn industry's longtime nemesis, Michael Weinstein of the AIDS Healthcare Foundation, said it was his organization.
Weinstein, whose group led a successful voter initiative requiring the use of condoms in porn movies made in Los Angeles County, said the AHF originally accused James Deen Productions of ignoring that requirement after it reviewed several recent films he appeared in. Weinstein added the complaint was amended in the past week after accounts of the rape allegations surfaced on the Internet.
"James Deen could now be cited for workplace violence in addition to health and safety violations," he told The Associated Press on Wednesday.
Deen did not respond to phone and email messages from the AP, but he told The Daily Beast he's never assaulted a woman on or off a movie set.