Police: Foul Play Not Suspected in the Death of Former 'Bachelorette' Contestant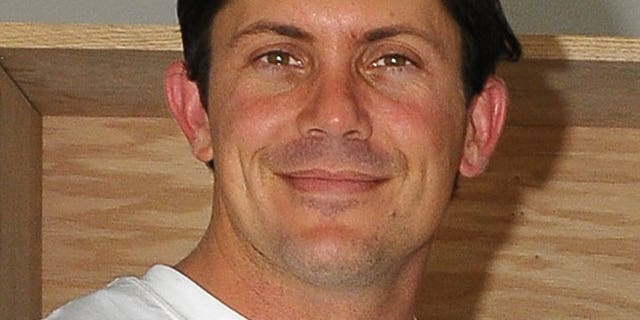 NEWYou can now listen to Fox News articles!
Police say foul play is not suspected in the death of a former "Bachelorette" contestant, whose body was found along a scenic Southern California highway two days after his family lost contact with him.
Julien Hug's body was found Wednesday, said Audrey Doherty, a family publicist. The Riverside County Sheriff's Department said in a statement late Thursday that foul play was not suspected.
Riverside County Sheriff's Sgt. Joe Borja said a body was found in the remote Pinyon Pines area off Highway 74 in Riverside County, about 90 miles east of Los Angeles. The department confirmed Hug's identity but did not release a cause of death.
Hug had been on his way to help manage his family's newest restaurant, Augusta Modern, in Palm Desert when his cell phone ran out of power, Doherty said. No one had heard from him since, she said.
"They're just heartbroken about it, but they're hoping to mourn privately," Doherty said. "It's pretty devastating."
The Palm Desert restaurant had a soft opening a few weeks ago and Hug commuted from his home in San Diego, Doherty said. People who answered the phones at two Hug family restaurants declined to comment and referred calls to Doherty.
Hug was a contestant in May 2009 on "The Bachelorette," a spinoff of ABC's competitive dating show, "The Bachelor." Jillian Harris passed him over for Ed Swiderski.
A rep for Warner Bros. television, the production company behind "The Bachelorette," did not respond to request for comment.
The Hug family owns two of the San Diego area's best-known and priciest restaurants: Bertrand at Mr. A's in San Diego, and Mille Fleurs, which serves French cuisine in the ultra-wealthy suburb of Rancho Santa Fe. A restaurant website says Julien Hug is the host at Mille Fleurs.
Hug was an avid skydiver who liked ocean swimming and scuba diving.
The San Diego Union-Tribune wrote in 2004 that Julien was following in the footsteps of his father, who was born in France and got his start in the San Diego restaurant business in the early 1970s.
"As host-night manager at Mille Fleurs, Julien now fills the role his father played for almost 20 years," the newspaper reported. "Tall, slim, stylishly dressed and handsome enough to land on a GQ cover in his spare time, Julien adeptly continues the legacy of hospitality that has won Mille Fleurs its loyal clientele."
A fellow contestant on "The Bachelorette," David Good, expressed his condolences in a statement Thursday.
"My thoughts and prayers go out to Julien's family. I speak on behalf on myself and the entire group from our season of the Bachelorette that he was a great stand-up guy," he said. "Julien was always the first to offer to cook in the house and the one to offer up one of his 'funny' jokes that were entirely too long but hilarious nonetheless. He will truly be missed."
The Associated Press contributed to this report.