Plastic surgeon dad goes to work on daughters' breasts, faces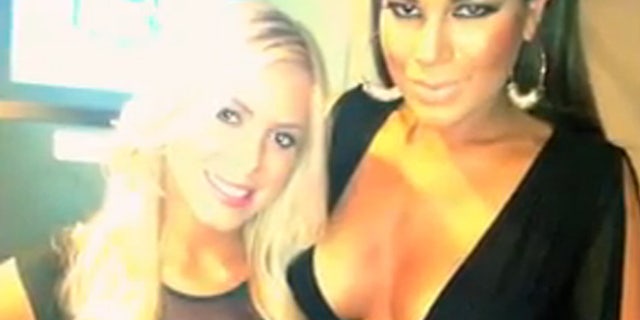 When sisters Charm and Brittani Niccole look in their mirror and find a flaw, they run to daddy dearest-- not for words of reassurance, but for a plastic surgery fix.
The 25-year-old beauties from Orange County, Calif. were adopted as babies by plastic surgeon Michael Niccole, a man who is certainly not afraid to mix work with family.
Charm first went under dad's knife at just 10 years old to fix her outie belly button, while Brittani started with a breast augmentation straight out of high school.
The two have since had procedures ranging from rhinoplasty to regular Botox injections at their dad's office.
"I'm often asked, do I feel my daughters are good ambassadors for my kind of work," Michael told Barcroft Media. "I would say absolutely yes."
The girls' mom, Penny Niccole, was initially against the procedures, but has since given in to the idea.
"I wasn't enthused about the girls' surgeries because, to be honest, I didn't want them to think every time something bothers them they could be running to have surgery," Penny said, although she added that she no longer fears they will become addicted. "They work out, they take care of themselves," she said.
It may seem crazy to some for girls in their mid-20s to be having so much work done, but the sisters insist it's a normal way of life.
"Orange County-- getting your breasts done is basically like getting a teeth cleaning here," Brittani says.
Dad agrees.
"They've lived in the world of cosmetics, so they understand the importance of looking and maintaining your beauty for the rest of their lives," he says.