Pitbull Says He Was "Very Surprised" By Lindsay Lohan Lawsuit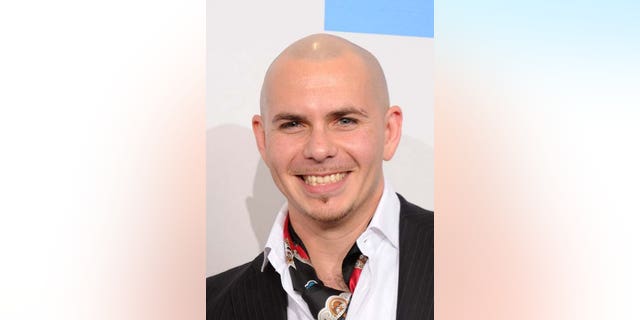 Pitbull says he was "very surprised" when he found out that actress Lindsay Lohan is suing him over mentioning her name in his latest number one hit song "Give me Eveything."
"At first, I read it and I thought this has to be a joke," Pitbull told Spanish news show Primer Impacto in an exclusive interview. "This record is so positive. Being that I support Lindsay Lohan's career, seeing her go through everything that she has gone through… To me it was very ironic."
The rapper says that he was "helping not hurting" Lohan and that the lyrics on her are "keeping her relevant" while being "uplifting."
"For me mentioning it in a number one record around the world, I thought it would be helping someone's career," Pitbull said in the interview. "I didn't look to defamate, degrade, or hurt [her]."
"When I say I got it 'locked up,'" he explains, "if you play it at the park, if you are from the neighborhood-- you got it locked up, you run that area."
"When I say I got it locked up like Lindsay Lohan, I'm saying she runs her world and I'm trying to run mine like she does because however she moves, whatever she does, people will talk about it one way or another."
For now Pitbull will wait and see what his attorney says, nevertheless, the lawsuit is not holding him back from performing the song at the MTV Video Music Awards this Sunday.
"I want to send out an invitation to Lindsay Lohan to come to the VMA's with me," said Pitbull. "Maybe we can figure this out."
You can reach Alexandra Gratereaux at: Alexandra.Gratereaux@foxnewslatino.com or via Twitter: @GalexLatino
Follow us on twitter.com/foxnewslatino
Like us at facebook.com/foxnewslatino