Pink fires back at Twitter troll who says she 'looks so old'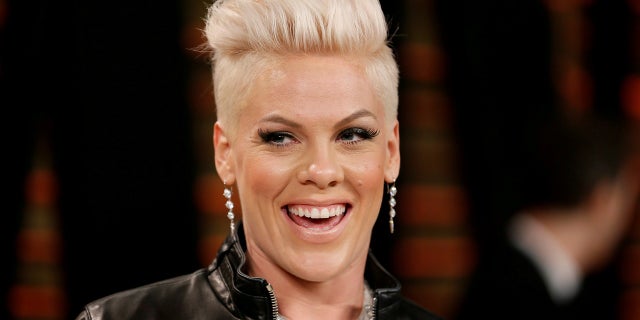 NEWYou can now listen to Fox News articles!
Pink has a message -- as well as a nickname -- for one Twitter troll.
The news comes after a critic age-shamed the pop star this week.
"Wow Pink looks so old that should be named Purple instead," the person argued Wednesday.
Pink replied, by saying that the person "must be from la."
"Well, there are a few people left in the world that choose to age naturally," she went on. "And I've earned every f***ing minute of my 38 years. How you lookin though? Cause I never heard of ya til you put my name in your mouth."
The performer -- whose real name is Alecia Moore -- added, "I shall call you little purple troll."
PINK WOWED BY 12-YEAR-OLD FAN'S IMPROMPTU COVER OF 'PERFECT' DURING VANCOUVER CONCERT
Her tweet received more than 4,600 retweets and 44,500 likes as of Wednesday evening.
"I am of the mindset that it's a blessing to grow old," she wrote a few minutes after replying to the troll. "That if your face has lines around your eyes and mouth it means you've laughed a lot. I pray I look older in 10 years, cause that will mean I'm alive."
That message has sparked more than 8,600 retweets and 57,400 likes -- plus a comment the singer replied to.
"Cant wait to see you when you're 80," a user wrote. "And if you're still doing aerial stunts, all the better."
"You know I will! I'll call it 'The wrinkles and rolls tour,'" Pink joked.