Photographer Kanye West Allegedly Attacked Won't Promise To Stay Away From The Rapper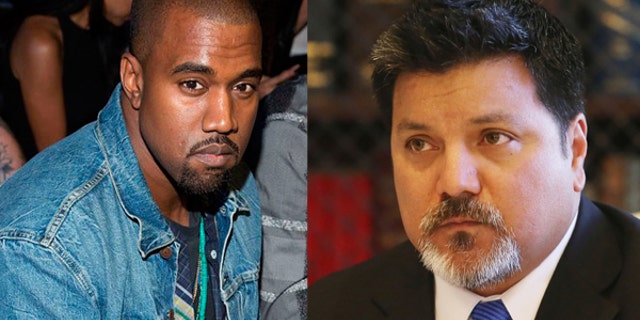 NEWYou can now listen to Fox News articles!
The Latino photographer that was allegedly attacked by Kanye West at the Los Angeles Airport does not seem willing to stay away from the rapper – as a judge had requested.
L.A.-based paparazzi Daniel Ramos, who claims he was punched by West three months ago while photographing the singer at LAX, was told by a criminal judge to stay away from Kim Kardshian's baby daddy and not provoke him while court proceedings were underway, TMZ.com is reporting.
The 36-year-old rapper faces misdemeanor battery charges and one count of attempted grand theft in the alleged attack. His arraignment is set for Thursday.
West's lawyer, Blair Berk, reportedly told the judge that Ramos had been "stalking" and harassing West and that she fears he will continue to do so.
Ramos, who hired high-profile lawyer Gloria Allred, sued West, claiming assault, battery, negligence and violation of civil rights. He is asking for unspecified damages. He would not comment on whether he'd follow the judge's instructions.
The turbulent relationship between Ramos and West started when the superstar rapper was captured on video July 19 wrestling the photographer to the ground at the airport.
Ramos claims West tried to grab his camera and punched him in an unprovoked attack, causing "physical and nervous pain and suffering."
Follow us on twitter.com/foxnewslatino
Like us at facebook.com/foxnewslatino