Peter Bogdanovich recalls 'paranoia' after Dorothy Stratten's murder: 'I lost my mind a bit'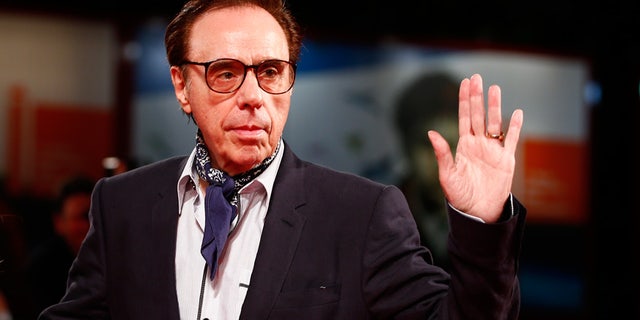 Peter Bogdanovich had no idea his 1981 film, "They All Laughed," would make a comeback 36 years later.
The romantic comedy -- which featured an all-star cast of Audrey Hepburn, Ben Gazzara, John Ritter, model Patti Hansen and Playboy Playmate Dorothy Stratten -- seemed doomed at first.
After lukewarm test screenings, Fox shelved the picture, prompting the now 77-year-old director to distribute it on his own. He lost $5 million and subsequently declared bankruptcy. Just a year before, 20-year-old Stratten, whom Bogdanovich said he loved more than any woman before or since, was brutally murdered in 1980 by her estranged husband Paul Snider before Snider took his life that same day.
ORSON WELLES FINAL FILM TO BE FINISHED, RELEASED BY NETFLIX
"To be candid, I think I lost my mind a bit," explained Bogdanovich to Fox News. "I didn't do anything that was good for me in the long run. I just felt that I wanted the film to get out there because of Dorothy's murder. I didn't trust anybody… I did it myself. I blew about five million bucks. But you can't do that. You can't self-distribute. You can't go against the major studios. But it was done out of genuine affection for the film, as well as the paranoia of everybody around me."
Despite its initial failure, "They All Laughed" became a cult favorite among fellow filmmakers, like Quentin Tarantino and Wes Anderson. It also recently prompted director Bill Teck to release a documentary on the making of the movie, titled "Once Day Since Yesterday."
In the documentary, Bogdanovich opened up to viewers, revealing how Stratten became his muse and lover during the making of "They All Laughed" before her death.
FOLLOW US ON FACEBOOK FOR MORE ENTERTAINMENT NEWS
"I loved her dearly and deeply," he explained. "She was kind of the inspiration for the film in a funny way… Sometimes it's painful to watch the documentary. Sometimes I can't take it and just get up and walk out of the room for some of it."
Despite the painful memories, Bogdanovich said "They All Laughed" is his personal favorite of his films and best represents his personality. He also enjoyed revisiting the past for Teck and savoring the times he spent with the beloved cast.
"The way we shot ['They All Laughed'] we couldn't close off Fifth Avenue," he said. "Audrey [Hepburn] didn't even have a chair. We had her waiting in stores and then we would give her the signal to come out before filming… I actually apologized to her… [but] she would come up to me and go, 'Hey look Peter, they gave me this umbrella!' or 'They gave me this lovely handkerchief!' She was never a diva or acted like a star. She was so cute and made a great cheese risotto as well."
These days, Bogdanovich is keeping busy. He's been working on a book "for like a decade" that was recently sent off to a publisher, is preparing several films that he's set to make next year, and is assisting in the editing of Orson Welles' last film, "The Other Side of the Wind," which was recently acquired by Netflix. It's no wonder Bogdanovich insisted that he hasn't been seeing many other movies.
"I'd like to see more movies about people and less about superheroes," he admitted. "There's this sort of desire to leave reality and deal with the fantasy world… I have no interest in special effects… it bores the hell out of me. I can see why people are [into them] because the world we're living in is very odd. And there's a lot of nervousness and tension in the world. But I like pictures about people and there aren't that many lately."
But seeing glimpses of "They All Laughed" again gave Bogdanovich the chance to explore one of the biggest joys from his lasting career again.
"[I miss her] wisdom, her laugh, her warmth, her beauty, her humor, her charm, her elegance [and] her empathy," he later wrote to Fox News on Stratten. "Everything about her I miss, she had."
"One Day Since Yesterday: Peter Bogdanovich & the Lost American Film" is currently available for streaming on Netflix.