Paula Deen blasted for brownface Twitter picture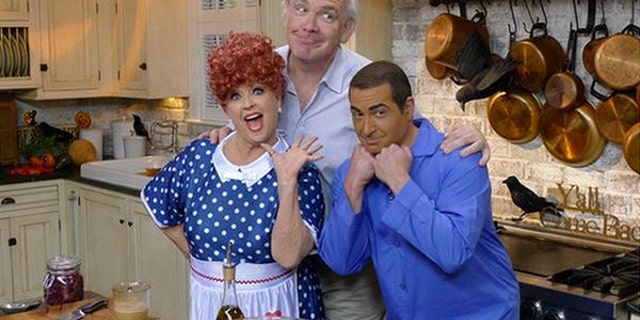 It looks like Paula Deen has gotten herself into trouble again.
The 68-year-old shared a picture of herself dressed as Lucille Ball, next to her son Bobby who is dressed as Desi Arnaz, Ricky, from "I Love Lucy."
"Lucyyyyyyy! You got a lot of esplainin' to do!" the since-deleted tweet read, along with the hashtag "#TransformationTuesday."
Fans quickly took to Twitter to express their anger over the picture which featured her son in brownface.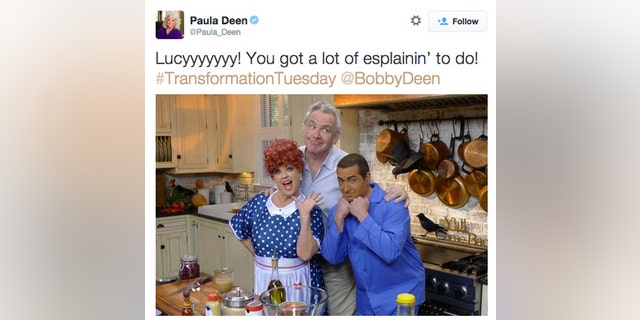 A rep for the disgraced celebrity chef told E! News Deen had nothing to do with sharing the picture and that it was from a Halloween episode of "Paula's Best Dishes" from 2011.
"Paula Deen's Social Media Manager posted a picture this morning of Paula and Bobby Deen dressed in costume as Lucy and Ricky, from 'I Love Lucy," Deen's rep told E!. "Paula immediately had this picture taken down as soon as she saw the post and apologizes to all who were offended. As such, Paula Deen Ventures has terminated their relationship with this Social Media Manager."
Deen was infamously fired from the Food Network in 2013 after admitting to using a racial slur.