Paul McCartney: Yoko Ono didn't break up the Beatles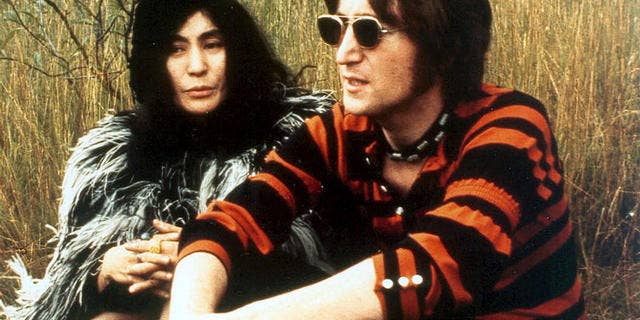 Rumors have swirled since 1969 that Yoko Ono caused the Beatles break up. But the former wife of John Lennon may finally be off the hook.
Despite decades of feuding, Sir Paul McCartney has recently come to Ono's defense to set the record straight.
"She certainly didn't break the group up. I don't think you can blame her for anything," he said in an interview, which first aired on the Al Jazeera English TV channel in November, adding that Lennon was "definitely going to leave."
McCartney even credited his former band mate's widow for her creative inspiration, which led to Lennon writing the legendary tune "Imagine."
"When Yoko came along, part of her attraction was her avant garde side, her view of things," he continued. "She showed him another way to be, which was very attractive to him. So it was time for John to leave."
So will McCartney's revelations be enough to clear Ono's name from blame?
"John was just tired of the band's unhealthy rivalry and wanted to go his own way. Yoko's source of inspiration gave him the courage to face change," Suzannah Galland, whose family had strong ties to Lennon and Ono via her Uncle, the late comedian Marty Feldman, concurred. "This is how we cherish and remember John Lennon, the great legend."

Joe Levy, editor of Billboard, echoed that Ono's name should be cleared.

"Of course Yoko's not to blame. Any fan who thought so was just someone who couldn't accept, as John Lennon put it on his first solo album, that the dream was over," he explained. "The blame won't disappear because of this – just like Paul being alive doesn't stop high school kids from looking for 'Paul is dead' clues – but it should."

And according to Los Angeles-based music producer Jonathan McHugh, much like any 15 plus year relationship, people grow apart.
"That's the way it seemed to be with John and Paul. Yoko was just a person who came along and John opened up his more eclectic side with 'Elephants Memory' and the 'Plastic Ono Band.' Paul stayed a pure pop guy while John was exploring his darker side," he mused.
But 43 years after The Beatles dismantled and everyone went on to do their own thing, they are still as relevant as ever – as is McCartney's rock band adventure, McCartney and Wings. A documentary on the group entitled "Rockshow" to big screens across the country this week, centering on their 1975-1976 "Wings Across America" tour.
So what makes The Beatles and McCartney still so pertinent in 2013?

"They had an unprecedented effect on music and culture, globally. They changed the way music was made, how it was heard, and the sense of what it could accomplish," Levy added. "Also, the songs are really, really good."