Pat Boone recalls 'near-kiss' with Shirley Jones in 'April Love': 'I just wanted to stay married'
NEWYou can now listen to Fox News articles!
At age 83, Pat Boone is eager to kiss and tell.
The celebrated singer and actor still keeps busy traveling the world and performing for fans.
VINTAGE HOLLYWOOD FLASHBACK: THE GOLDEN GLOBES IN THE '50S, '60S AND '70S
And in time for his June 1st birthday, he's also looking back fondly at the classic films that made him a Hollywood sensation. And one movie fans are always curious to hear about is his 1957 squeaky-clean musical romance "April Love" — and the "near-kiss" that stirred headlines.
"April Love," a musical remake of 1944's "Home in Indiana," tells the story of Nick Conover (Boone) who visits his relatives' farm in Kentucky and falls in love with their neighbor Liz Templeton (Shirley Jones).
It was the second film of the year for the family man from Nashville. He was a father of three daughters with wife Shirley Boone and the couple had a fourth baby on the way.
He was thrilled to get work in Hollywood, but he wasn't expecting to pucker up for a paycheck.
"My first film 'Bernadine,' there were no love scenes in that film," Boone told Fox News. "Now I go right in for 'April Love' and there are no love scenes in that script either… Our characters fall in love, but there was no kissing in the script. So I never talked to my wife about what happens if I'm asked to do some kissing in these movies I'm starting to make."
At the time, Boone was just grateful to embark on what would become a lasting career in show business. He had signed a seven-year deal with 20th Century Fox and had a dressing room near Elvis Presley and a then little-known actor named Cary Grant.
However, he wasn't prepared for director Henry Levin's sudden new idea for his role.
"We get to this scene at the end of a musical number in a Ferris wheel at the county fair," Boone recalled. "We're reaching the end of this song in which the characters are beginning to express their affections for each other… And then the director said, 'As the song ends, lean in tenderly and softly kiss Shirley Jones.'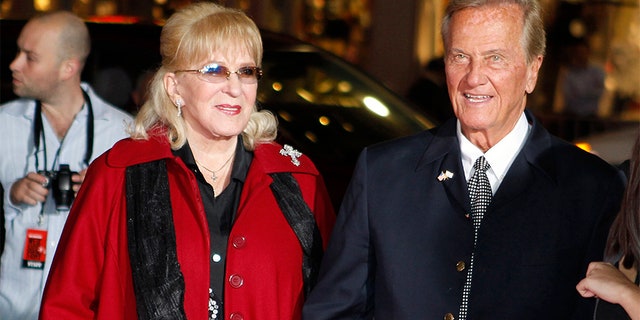 "I said, 'On the mouth?!' He said, 'Yes!' I said, 'But Henry, that wasn't in the script.' He then said, 'No, but the audience wants to see you kiss the leading lady and this is a good spot for it.' I said, 'Well Henry, this sounds crazy, I know, but I've never talked to my wife Shirley about this because kissing in the movies hasn't come up yet.'"
Levin laughed at Boone's statement, but the actor was serious. He promptly went home to discuss the love scene with his wife, whom he had married in 1953.
"She said, 'Look, if you're going to do movies, I guess you're going to be kissing,'" Boone remembered. "'But promise me one thing. You won't enjoy it.' And I said, 'I promise, I won't.'"
While Boone was ready to smooch Jones on camera, the decision came too late. The news leaked to the press overnight.
"The Associated Press, Hollywood Reporter, Variety — they all ran with the headline, 'Pat Boone refuses to kiss leading lady,' and they assumed for religious reasons," said Boone, who identifies as a proud Christian. "And it wasn't! I just wanted to stay married. And my wife gave me permission. I know it sounds naive now, but she said, 'I can live with it if you kiss Shirley Jones, but just don't try to enjoy it.'"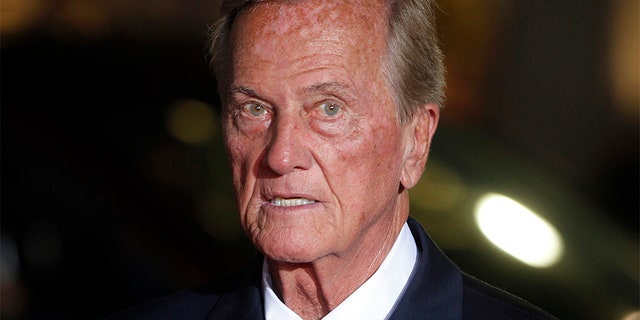 The film studio quickly became flooded with letters and telegrams from across the country. Some fans praised Boone's seemingly bold move to maintain his conservative values, while others were stunned he would give up the chance to kiss Jones on the lips.
"I've had to answer questions about this for the last 60 years," admitted Boone. "The letters were from people saying, 'Stick to your guns, boy!' Others said, 'Finally, somebody in the movies with morals.' And there were others that said, 'You don't want to kiss Shirley Jones? Let me kiss her for ya!'"
Even Jones was reportedly stunned by Boone's initial hesitation. Turner Classic Movies revealed that in 1996 she told People Magazine Boone "was very religious, and his wife had decided that he wasn't allowed to kiss another actress."
"We had this scene on a big Ferris wheel — we're supposed to have a big kiss — and he wouldn't do it," she added. "I said, 'But you're an actor.' He still wouldn't. The terrible thing was that in his very next film, he kissed the girl."
The network shared Levin solved the problem by having the kiss be interrupted at the last moment by a taunting bystander. The studio wouldn't reveal this detail to the press, and instead announced the world would have to see the movie and find out how the kiss was resolved.
The publicity gimmick worked. "April Love" earned over $4 million at the box office. The title song, sung by Boone, became a million-selling hit weeks before the film even opened. It was also nominated for an Academy Award.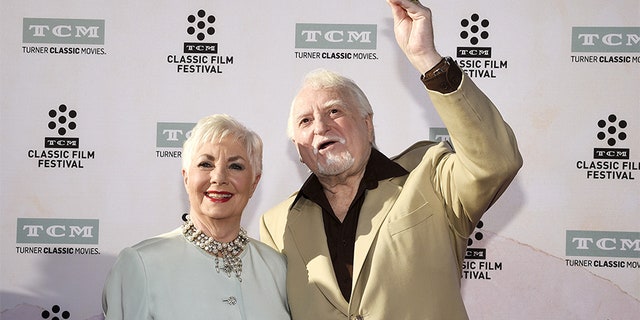 "I would go on to do scenes with Debbie Reynolds, Ann-Margret and Diane Baker," said Boone. "I tried my best not to enjoy it, but I must say, it was more enjoyable than some of the other things I had to do."
Boone revealed that about two years ago, he and Jones reunited and made up for lost time — and he has zero regrets.
"Shirley Jones and her husband did a retrospective in downtown Hollywood," he explained. "She and I finally agreed it was about time we had that kiss… Her husband agreed and my wife gave me permission. We owed each other that kiss.
"But this wasn't 'Fatal Attraction' — I wasn't going to pin her to the wall! This was supposed to be two teenagers sharing their first kiss… It was sweet, it was tender and I must say, I did enjoy it. Just because it was a fulfillment of something that should have happened 60 years ago."
Boone and his wife are still happily married. In fact, the couple share 16 grandchildren and nine great-grandchildren.
And when he's not at home, Boone is busy hitting the road — even if he is calling it the "last go-round."
"Each performance I do, I know it's my last one," he said. "Wherever I'm appearing these days, I tell the audience goodbye because I won't be back. It's not really sad… [Because] wherever I appear, everyone who's in the audience is part of my life for those 90 minutes or so. Our lives are intertwined… I'm living my memories on stage."