Paris Jackson explains why she missed Janet Jackson's big night at the Billboard Music Awards
NEWYou can now listen to Fox News articles!
Paris Jackson hit back at critics who ripped her for missing a tribute to her aunt Janet Jackson at the Billboard Music Awards. The daughter of Michael Jackson said she "had absolutely no idea" her aunt was being honored.
Paris Jackson took to her Instagram Story on Monday to address her relationship with her family after fans accused her of snubbing her aunt by not coming to Sunday night's awards show.
Jackson said no one from her management team or family reached out to her about attending Sunday night's awards show in Las Vegas, where Janet Jackson perform a medley of hits and received the Billboard Icon Award.
"I had absolutely no idea until y'all spammed with hatred," she said.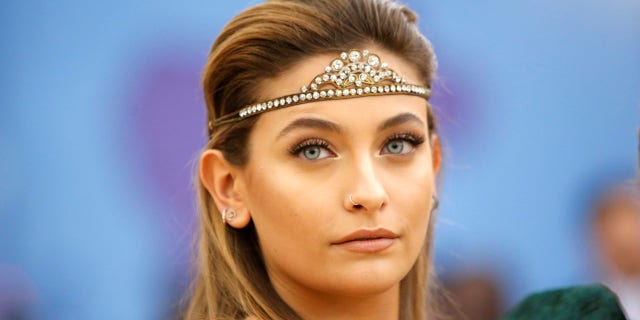 JANET JACKSON PAYS EMOTIONAL TRIBUTE TO WOMEN AND ALL VICTIMS OF ABUSE IN BILLBOARD MUSIC AWARDS
She wrote on the social media platform: "Dear social media followers, friends, stalkers, lovers and haters, and fellow moonwalkers: Please do not tell me/demand/try to control how I handle my relationship with the people in my life, specifically my family."
"As amazing and as s----y as things can be, it is no one's business but ours. I understand that some of you feel some sort of connection or need to be apart [sic] of our lives considering you watched us grow up," the 20-year-old continued.
Jackson said she is handling her family situation privately, adding that she was "happy keeping it that way."
PARIS JACKSON SLAMS RUMORS CLAIMING SHE IS 'ABOUT TO DIE'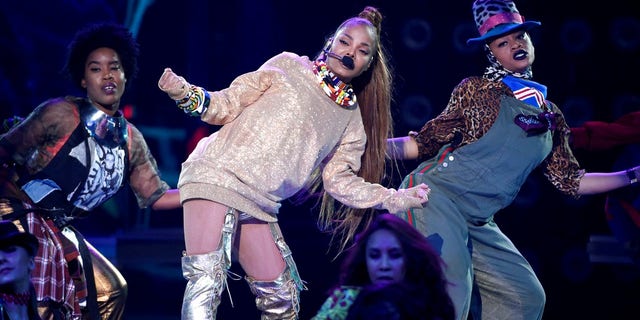 "I will always have love and respect for my family. ALWAYS," she added.
She continued, "Every family has their moments of trauma, heartbreak, separation, love, oneness, tribe, pain, everything. EVERY FAMILY. My family, specifically, and a good number of others… well, our drama is broadcasted worldwide through media. But that doesn't mean our family issues are any different from yours. Ours are just made public."
PARIS JACKSON DEFENDS 'CREEPY' EDITED PHOTO WITH LATE DAD MICHAEL JACKSON
Janet Jackson became the first black woman to be given the Icon Award. She gave an emotional speech and paid tribute to women and all victims of abuse.
Paris Jackson previously slammed rumors that she was "about to die" after a report by Page Six stated that relatives believed the model was heading for a "serious meltdown." She told the concerned relatives speaking to the media to call her if they are worried.