Our big investor died of malaria? Stock broker arrested for allegedly defrauding Broadway show 'Rebecca'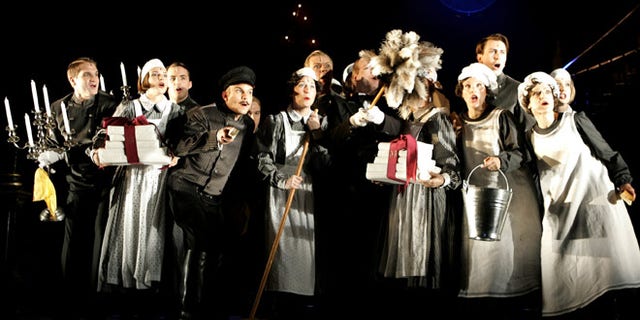 A former New York stock broker was arrested Monday on charges of defrauding the producers of the Broadway musical adaptation of Alfred Hitchcock's psychological thriller "Rebecca."
Mark Hotton, 46, led the producers to believe he had $4.5 million in financing commitments and the possibility of a $1.1 million loan, said Manhattan U.S. Attorney Preet Bharara.
Hotton was awaiting a court appearance later Monday.
The planned Broadway production of the 1938 novel collapsed earlier this month amid questions about its financial backing and a growing suspicion that a primary investor -- a secretive businessman named Paul Abrams who had supposedly pledged $4.5 million, then suddenly died of malaria -- never existed.
"Mark Hotton perpetrated stranger-than-fiction frauds both on and off Broadway," Bharara said. "Hotton concocted a cast of characters to invest in a major musical -- investors who turned out to be deep-pocketed phantoms. To carry out the alleged fraud, Hotton faked lives, faked companies and even staged a fake death, pretending that one imaginary investor had suddenly died from malaria."
Hotton was charged with two counts of wire fraud, each punishable by up to 20 years in prison. His attorney, Heath Berger, did not immediately return a call for comment.
The musical was influenced by the classic Hitchcock film, based on the Daphne du Maurier novel about a wealthy Englishman, his new wife and a manipulative housekeeper -- all haunted by the hero's dead first wife, Rebecca.