Oscars 2014: Matthew McConaughey one of few to thank God in Oscar acceptance speech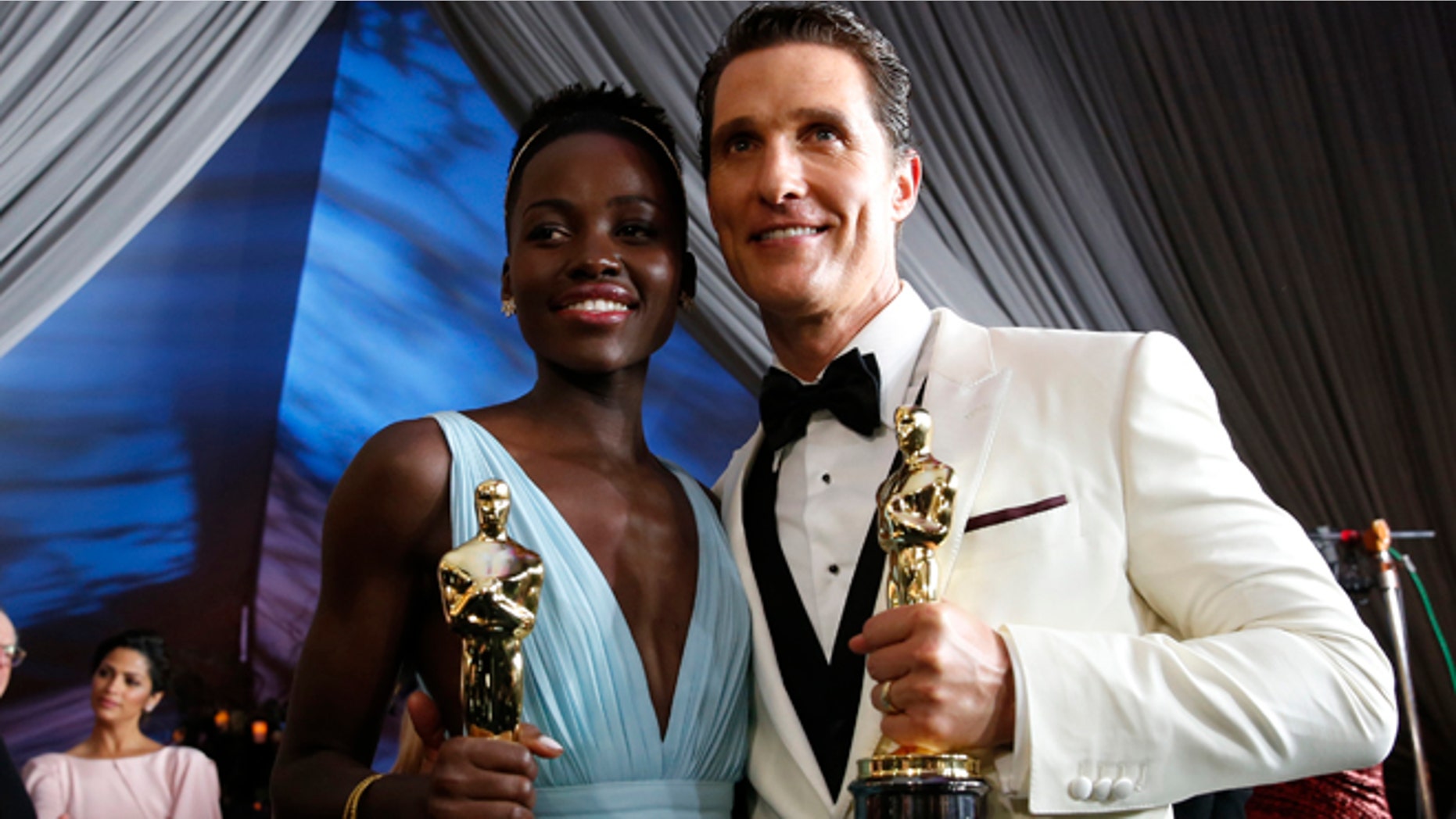 LOS ANGELES – Rather than thanking an assortment of managers, agents, publicists, assistants and lawyers when he won his Best Actor Oscar for his role in "Dallas Buyers Club" on Sunday night, Matthew McConaughey thanked his fellow nominees, cast mates and ... God.
And he was the one of the first of the night to do so.
"First off I want to thank God, because that's who I look up to. He's graced my life with opportunities that I know are not of my hand or any other human hand," the 44-year-old Texas native said. "He has shown me that it's a scientific fact that gratitude reciprocates. In the words of the late (British actor) Charlie Laughton, who said, 'When you got God you got a friend and that friend is you.'"
McConaughey then went on to show his appreciation for his wife, children, mother and late father.
"To my father, I know he's up there right now with a big pot of gumbo, he's got a lemon meringue pie, he's probably up there in his underwear, he's got a cold can of Miller lite and he's dancing right now," he continued. "To my dad, you taught me what it means to be a man, to my mother, who's here tonight, you taught me and my two brothers, demanded, that we respect ourselves. What we in turn learned was, we were then better able to respect others."
McConaughey's words earned him quite the applause on social media.
"I'm willing to bet God delighted in your acknowledgment and praise. Congrats!" tweeted one viewer, while another weighed in: "U will be blessed more! Well-deserved," as scores of others wrote that they were "loving" the star right now.
But of course there were plenty of detractors, too.
"OK so you really deserved it McConaughey. Just stop the stupid god talk," tweeted one observer, as others concurred.
"I thought we could get through the Oscars without someone thanking god but no he had to ruin it. F**k you McConaughey."
Follow @holliesmckay on Twitter.