Oprah Winfrey, Paul McCartney Among Kennedy Center Honorees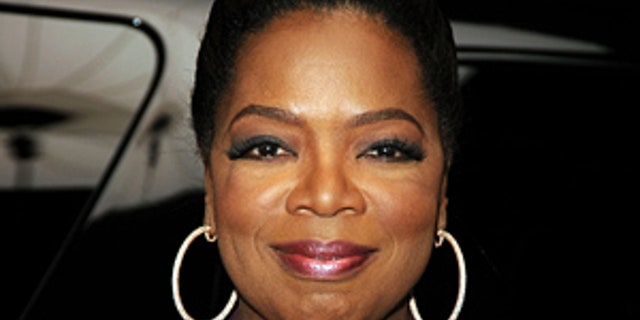 NEWYou can now listen to Fox News articles!
Oprah Winfrey and Paul McCartney are among the stars who will be recognized at this year's Kennedy Center Honors.

The 33rd annual ceremony, which honors performers for their contributions to American popular culture, will also celebrate singer-songwriter Merle Haggard, composer-lyricist Jerry Herman, and dancer-choreographer-director Bill T. Jones.

Check out photos of Oprah Winfrey

"The Kennedy Center celebrates five individuals who have spent their lives enriching, inspiring and elevating the cultural vibrancy of our nation and the world," Kennedy Center Chairman David M. Rubenstein said.

The honorees will be saluted during a Dec. 5 all-star gala at Washington's John F. Kennedy Center, which will be preceded by a White House reception by President Barack Obama and first lady Michelle Obama.

Winfrey's naming comes as the mogul is entering the 25th and final season of her eponymous talk show. She plans to launch the Oprah Winfrey Network (OWN) next year.

McCartney — who's forged a solo career for four decades since the Beatles broke up — was originally tapped to receive the honor in 2002, but pulled out for personal reasons.

Check out photos of Paul McCartney

Country legend Haggard is known for such tunes as "Okie From Muskogee," "The Fightin' Side of Me" and "Mama Tried."

Herman has won Tonys for composing the scores and lyrics to the musicals Hello, Dolly!, Mame and La Cage Aux Folles, while Jones, co-founder of the Bill T. Jones/Arnie Zane Dance Company, has most recently co-created the Broadway smash Fela.

CBS will air the Kennedy Center Honors as a two-hour special on Tuesday, Dec. 28.
View original Oprah Winfrey, Paul McCartney Among Kennedy Center Honorees at TVGuide.com
Other Links From TVGuide.com