Oprah regains top spot on Forbes' list: Who's the most powerful celebrity?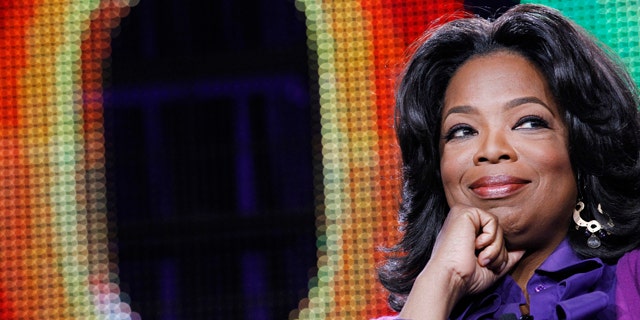 Oprah is back in the game, ladies and gentlemen. The ultra-popular TV personality has regained her spot at the top of Forbes' annual "Celebrity 100" list, which ranks the most powerful celebrities each year.
After spending two straight years in second place, Oprah Winfrey has proven resilient and is back in the No. 1 spot for 2013. So, who fills out the rest of the list?
SODAHEAD SLIDESHOW: See the most powerful celebrities
It's a female-heavy top 10 this year, with Lady Gaga, Beyonce, Madonna, Taylor Swift and Ellen DeGeneres included in the powerful list. Now, that's a whole bunch of powerful ladies.
But women weren't the only ones who secured the top 10. Steven Spielberg snagged the No. 3 spot, thanks to the success of "Lincoln" -- and yes, even Justin Bieber made the cut.
From Oprah to Gaga to Spielberg, we want to know which well-known star you consider the most powerful.
Who's the most powerful celebrity?